The development was confirmed by the family of the businessman, the local police, and members of a local organisation that filed a First Information Report (FIR) against him.

Updated on Jul 01, 2022 01:41 AM IST
Amandeep Mudhar (26) had a brief relationship with the man over a few weeks in 2012. But after he ended the affair citing cultural differences, Mudhar launched into the attacks, which included threats of rape against his sisters and mother and also to blow up their home and cars.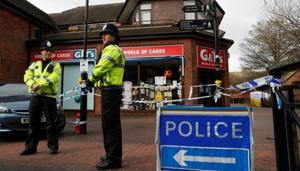 Updated on Sep 26, 2018 05:56 PM IST
London |
By
Press Trust of India