11 cities you can't pronounce (but should visit for sure)
There are places in eastern Europe with names that can only be pronounced after you've had at least three vodkas. No seriously.
travel
Updated: Jun 23, 2016 18:33 IST
There are places in eastern Europe with names that can only be pronounced after you've had at least three vodkas.
No seriously.
Olsztyn is one such intriguing place - pronounced "Ol-sh-tin", since you ask. It's a city in north-east Poland.
Read: 10 tips to save money on Europe trip
One of the badly-damaged cities in the Second World War, Olsztyn itself cannot claim to be a sleeping beauty with the historic charm of, say, Krakow or Gdansk. But its medieval origins - visible notably in its Upper Gate, its 14th-century gothic castle and the Cathedral of St James - give visitors a sense of the era, when this part of the world was known as East Prussia.
Read: Top destinations for a European holiday that ain't Paris, London or Rome
Perhaps above all, Olsztyn would appeal to those looking for peace and quiet and space, a slower pace, natural beauty – and linguistic challenges that can only be overcome with liberal consumption of vodka ("wodka").
Nazdrowie! (Naz-droh-vee-ay!).
Now, 10 more places in Europe you can visit (but will struggle to pronounce).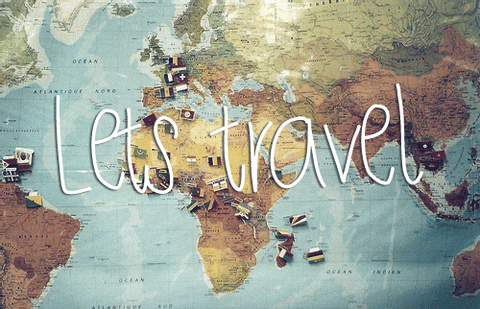 1 Where: In Poland, 363km from capital Warsaw
Why you should go: For one thing, it's a European Capital of Culture for 2016. With its eventful history, wondrous 13th-century market square, atmospheric old town, picturesque riverside and island setting, passageways and medieval buildings, Wroclaw, Poland's fourth city, has remained unchanged since the 19th century.
2 Where: In Hungary, 232km from capital Budapest
Why you should go: Hungary's second city delivers religious pomp in the Nagytemplom, a vast church of neoclassical majesty, constructed between 1805 and 1824 – and high art in the Deri Muzeum (derimuzeum.hu), where the collection features works by 19th century Hungarian painter Mihaly Munkacsy. Nagyerdo, the main park, is a splendid leafy space.
3 Where: In Poland, 296km from capital Warsaw
Why you should go: Despite being unpronounceable, and unknown to most, Rzeszów is billed as the gateway to Poland's wild Podkarpackie region, a haven for hiking, climbing, riding and skiing. The city itself has a handsome market square, a pair of castle houses and a clutch of museums and galleries.
4 Where: In the Republic of Macedonia, 228km from Bulgarian capital Sofia
Why you should go: With its grand hammams, tangle of cobbled streets and atmospheric food markets, Skopje makes for an eastern European city break with a difference.
5 Where: In Croatia, 281km from capital Zagreb
Why you should go: The Croatian city of Osijek is picturesquely positioned on river Drava. Attractions include a fortified centre (the Tvrda) dating back to the 18th century, the splendid neo-Gothic Church of St Peter and St Paul and the grand Europska Avenija, along which can be seen some excellent examples of the Art Nouveau architecture popular in this part of the world in the late 19th century.
6 Where: In Denmark ,186km from Copenhagen
Why you should go: Denmark's second largest city is mostly ignored in favour of Copenhagen. A great shame, as it finds the perfect balance between history and vibrant innovation - from the top of the 310ft bell tower of the city's beautiful 12th-century Domkirke one can see the spires of the 15th-century Church of Our Lady, underneath which are the remains of Scandinavia's oldest stone church. Part of the very same view will be the bold rainbow-coloured roof of the ARoS modern art museum.
7 Where: In Norway, 303km from Oslo
Why you should go: Easily accessible at Norway's south-west corner, Stavanger has a calm appeal. Gamle Stavanger, its old town, is a nest of narrow lanes and wooden houses, including the Romanesque cathedral dating from 1125.
8 Where: In Spain, 621km from capital Madrid
Why you should go: There is plenty to see in Jerez, including the 12th-century Alcázar, the Baroque cathedral and the famous dancing horses of the Royal Andalusian School of Equestrian Art (realescuela.org).
9 Where: It's the capital of Georgia
Why you should go: One can get lost in the splendour of the Georgian capital, with its fine Art Nouveau buildings and pretty, traditional houses with distinct balconies that some would call shabby chic. It's steeped in history - the Old Town, with its twisting alleys, is particularly fascinating. It's a city that's very much off the beaten track. Not many tourists have been there, which makes it all the more worth visiting.
10 Where: In Poland, 130km from capital Warsaw
Why you should go: Nicknamed 'the Manchester of Poland', it was a smoking industrial behemoth during the 19th Century. But today, across Lódz - Poland's third largest city after Warsaw and Krakow - colossal, colourful murals appear on the walls of derelict apartment blocks, warehouses and factories in ever-growing numbers.
Follow the writer on Twitter: @SanyaHoon
Thank you for subscribing to our daily newsletter.