Woman stuns the internet with her martial arts skills, people call her a 'ninja'
Jan 31, 2023 10:58 AM IST
A woman's ninja-like skills have stunned netizens. In a video shared online, she can be doing several stunts with a nunchaku.
Movies or clips of people practicing several types of martial arts never cease to amaze us. These videos are often well-liked by people online and might even go viral. Showcasing something similar, a woman's ninja-like skills have stunned netizens.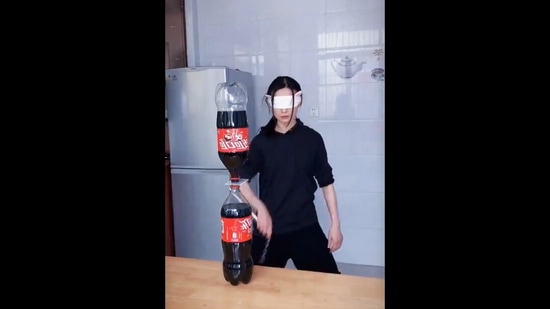 In a video shared on Twitter by Vala Afshar you can see the woman performing martial arts with everyday items. The lady has a nunchaku in her hands. For the unversed, a nunchaku is a weapon that has two sticks connecting each other with a chain.
The video begins to show her blowing out a row of candles with a nunchaku. Further, she also balances two bottles on top of each other and removes the coaster in between them with the weapon. As she is performing, she is also blindfolded.
In the post's caption, Vala Afshar wrote, "After a long time of practicing, our work will become natural, skillful, swift, and steady. —@brucelee."
Take a look at the video here:
Doesn't it look amazing? This video was shared one day ago. Since being uploaded, it has been liked by more than 3000 people and has received more than three lakh views also.
Take a look at some of the reactions here:
One person in the Twitter comments section said, "Super cool!" A second person said, "Practice makes perfect." Another Twitter user added, "Excellent nunchaku skills."
Topics