Huma Qureshi shares first set picture from Netflix's Leila series
Updated on Nov 11, 2018 01:30 PM IST
Leila, a post-acocalyptic drama about a mother and daughter, stars Huma Qureshi and is directed by Deepa Mehta.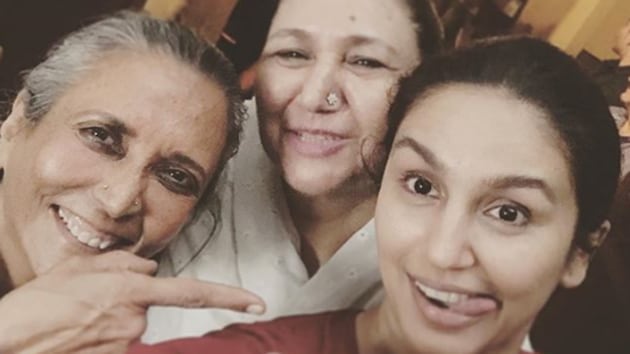 Huma Qureshi can't contain her excitement about being directed by acclaimed filmmaker Deepa Mehta in the upcoming Netflix series, Leila.
Huma on Saturday took to Instagram to share a selfie from the sets of the series, currently being shot in New Delhi. Deepa and Huma are joined by the actor's mother in the frame.
"As you can see... I'm clearly over-the-moon, working on my first series, with Netflix's 'Leila' directed by none other than Deepa Mehta, Shankar Raman and Pawan Kumar. As you can see, so excited to be directed by the legend Deepa Mehta... and mommie dearest dropped in on set to give us her duas and pyaar?"
Leila is a part of a slate of 17 original made-in-Asia shows announced by Netflix at a conference in Singapore.
The streaming giant used the second night of its See What's Next: Asia event to unveil eight new original films for its India market. In Leila, Huma will be joined by Siddharth Suryanarayan.
Adapted from an eponymous novel by writer and executive producer Urmi Juvekar, the series is set in the near future and tells the story of a mother's search for her daughter, from whom she was separated 16 years ago, read a statement.
Follow @htshowbiz for more
Personalise your news feed. Follow trending topics