At first, recruitment for the war was voluntary, but by 1918, the World War 1 campaign was marked by coercion
Research for his book took Santanu Das to archives spread across seven countries in three continents. He met descendants of those who had been a part of the war and searched for anecdotes and memories within his own family.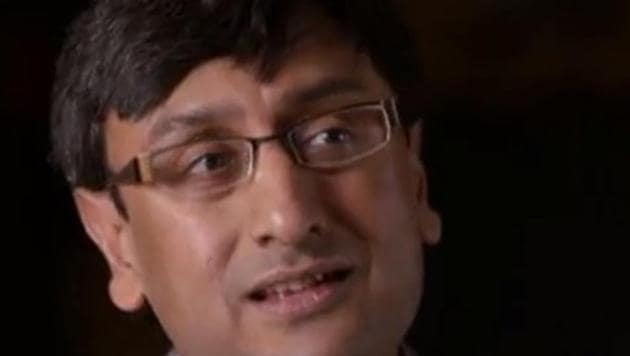 Updated on Nov 11, 2018 08:05 AM IST
It took Santanu Das, a professor of English literature in UK 12 years to write his recently-released book, India, Empire and First World War Culture. But his research for the book has helped him unearth a wealth of information about the role played by Indians in the 'Great War'. Research for the book took him to archives spread across seven countries in three continents. He met descendants of those who had been a part of the war and searched for anecdotes and memories within his own family. Excerpts from an interview with Poulomi Banerjee:
Which were the major states and regions of India that sent soldiers to the First World War?
In spite of India's vast population, the men were recruited from a narrow geographical and ethnic pool, spread across Northern and Central India, the North West Frontier Province and the kingdom of Nepal in accordance with the theory of 'martial races'. According to this construct, only certain ethnic and religious groups – such as the Pathans, Dogras, Jats, Garhwalis, Gurkhas and Sikhs, among others - were deemed fit to fight; incidentally, these were men from rural backgrounds who had traditionally been 'loyal' to the government, as opposed to the politicised Bengali who were branded 'effeminate'. Various strands - from Victorian interest in physiognomy and Darwinism to indigenous notions of caste and political calculation - combined to form this elaborate pseudo-scientific theory. Forged in the aftermath of the Sepoy Uprising of 1857, it was enormously influential and shaped the formation of India's armed forces.
The total number of men enlisted from Punjab, including both the British districts and the Indian states, during the war years was 470,000, including 400,000 combatants and 70,000 non-combatants.
How were these men recruited? Was it voluntary, or was authority/coercion used?
In 1914, India had the largest voluntary army in the world, though a question mark hangs over the word 'voluntary'. For most, soldiering was a source of livelihood. It is not however possible to impose a common motive for enlistment of the 600,000 combatants. If the FWW soldier is usually flattened into a izzat-driven sepoy or a hardened mercenary, we need to find a more socio-culturally and psychologically nuanced vocabulary. Economic necessity or incentive, family and community traditions, an internalised ethos of 'martial races' and the cult of heroic masculinity were all fused and confused, hinting at a complex structure of feeling that went beyond the reductive categories of organic loyalty or mercenary impulse: instead, what we have is a complex, and at times ambivalent, emotional world where loyalty to one's regiment and comrades would co-exist with reservations against the colonial state.
The whole recruitment campaign can be divided into three rough phases: from 1914 to 1916, it was largely 'voluntary', even if propelled by economic incentives; in 1917, we see the beginning of the use of force; and from April to November 1918, it was largely coercion. July 1917 marked a turning point. With a fresh directive to 'double the previous flow of recruits', Punjab was called upon to provide a monthly total of 14,290 fighting men and a punitive quota system was introduced whereby the zaildars, sufed poshes and lambardars were required to raise a certain number of men, through their influence or force.
In the summer of 1918, the Lieutenant-Governor Michael O'Dwyer promised to raise 200,000 men over the coming year. Andrew Thompson, the Chief Secretary to the Punjab Government admitted to a series of coercive measures, from the cutting off of irrigation water supply to levying exorbitant revenues on zails which failed meet the recruitment quota. Indeed, the Congress Report on the Punjab Disturbances in 1919, widely held to be written by Gandhi, is particularly illuminating. During the summer of 1918, the district officers and local zaildars and lambardars, resorted to a spree of brutal measures: lists were compiled of families which had more than one son; recruits began to be bought and sold for large amounts of money; farmers who did not offer their sons were denied remission from income tax. The number of men charged with offences or 'chalaned' went up by 300% in 1918 and charges were dropped when they enlisted; in Attock and Mianwali, men fled to the North West Frontier province to avoid being recruited; water-supply was cut off to parts of Multan
What was the average pay for these men and what was the highest rank that they could hope to reach in the force.
The average pay of the sepoy or infantryman was ₹11 and he received batta or special allowance for foreign or field service; a sowar or cavalryman was paid ₹14, and an additional ₹20 for the horse, totalling ₹34.
Bengal;s participation in the war, though significant, was different in nature from that of the rest of India. Do we have an estimate of how many combatants joined the force from here?
During to the prevalence of the 'martial race' theory, the politically conscious Bengalis were constructed as 'effeminate' and thus barred from joining the British Indian army. However, during the war, due to the great enthusiasm and persistence of a number of prominent Bengalis, the 49th Bengalis - a regiment of 'citizen-soldiers - was formed, expanded from the smaller 'Bengal Double Company' and generating tremendous excitement. In fact the famous Bengali poet Kazi Nazrul Islam joined the 49th Bengalis in 1917, and quickly rose through the ranks, working successively as a Lance Naik, Havildar and finally Quarter-master Havildar. They were sent to Karachi for training and some of them even went to Mesopotamia in 1917 where they are remembered for their rather inglorious record. They never saw combat and struggled with the desert conditions and disease. A commanding officer divided the regiment into 'Measles Squad', 'The Whooping Cough Squad' and 'Scarlet Fever Squad'! More seriously, there was infighting and a junior member opened fire on three senior colleagues while they were asleep, and the regiment was disbanded soon after the war.
In addition to combatants, there was a large number of Bengalis among the labourers and lascars and often one comes across Bengali names in their memorials. There were also a sizeable number of distinguished Bengali doctors, including two from my extended family - one of them, Captain Dr Manindranath Das, was awarded the Military Cross for saving lives in Mesoptamia. In fact I had a third family member who served as a translator - Dhiren Basak - I vividly remember him from my childhood days.
Yet, the best documented lives of two Bengalis who served in that war are those of the doctor Kalyan Mukherjee, captured through a remarkable memoir Kalyan Pradeep, written by his 80 year-old grandmother after he died in Mesopotamia; and the other is the truly extraordinary diary-cum-memoir Abhi le Baghdad by Sisir Kumar Sarbadhikari, a medical orderly who took part in the Siege of Kut, was taken a POW by the Turks, survived the brutal 500-mile march across the deserts and spent the war years in captivity. Abhi Le Baghdad is the most sustained and powerful first-person testimony to have emerged so far out of the war: in terms of its vividness, precision and emotional power, I think it matches up to the memoirs of Edmund Blunden and Siegfried Sassoon.
What was the social/educational background of these people?
Educational background varied widely, from non-literate lascars to super-sophisticated men such as Indra lal Roy, who was a student in London when the war broke out. Indra Lal Roy was credited with 8 'kills' and awarded the Distinguished Flying Cross, the only Indian pilot to be so decorated during the war. He was sadly killed in action in a dogfight against Fokker D.VIIs of Jagdstaffel 29 over France on 22nd July 1918. He was the uncle of Air Marshal Subroto Mukerji, India's first air chief.
Please share with us in detail two or three interesting case studies of Bengalis in the first world war – Jon Sen and Indra Lal Roy, may be… and what you could find of them…
Jon Sen: It was in December 2005 that I first came across the bloodstained glasses and other artefacts of 'Jon Sen' in a small quaint archive - the Dupleix Museum and House - in the former French colony of Chandernagore. And I became hooked. Jogen Sen was the only non-white member of the Leeds 'Pals' battalion or indeed, of any other battalion of the West Yorkshire regiment. He came to England in 1910 as a student and completed a degree in Engineering at the University of Leeds in 1913. He volunteered in the opening months of the conflict in the Leeds Pals Battalion. Popular as 'Jon' Sen among the 'Pals', he was gunned down on the night of 22 May, 1916, and his death was reported in The Times on 4 September 1916 as 'A Bengali Soldier's Death'. During an interview in 1988, Arthur Dalby, a Leeds Pals veteran, remembered his Indian comrade: 'We had a Hindu in our hut, called Jon Sen. He was the best educated man in the battalion and he spoke about seven languages but he was never allowed to be even a lance corporal because in those days they would never let a coloured fellow be over a white man, not in England, but he was the best educated.' More recently, a wartime letter, written by another Leeds Pals member Private Harold Burniston, written just before his own death on July 1, 1916, had surfaced which notes: 'I heard poor Jon Sen had been brought in killed. He was hit in the leg and neck by shrapnel and died almost immediately'.
Sisir Kumar Sarbadhikari: Abhi Le Baghdad is as singular in the history of the First World War as it is in the genre of South Asian life-writing. It is possibly the only surviving full-length memoir of the Indian war experience in Mesopotamia, including the Siege of Kut and captivity by the Ottoman forces. For the Indians, Mesopotamia was the main ground of battle: the largest number of Indians – some 588,717, including 7812 officers, 287,753 other ranks and 293,152 non-combatants (often forming porter and labour corps) – served there between 1914 and 1918. An educated middle-class Bengali youth, Sarbadikari volunteered for the Bengal Ambulance Corps as a stretcher-bearer and arrived at Basra on 15 July, 1915. His unit was attached to the 6th Division of the Indian Expeditionary Force 'D' commanded by General Charles Townshend and got caught up at the battle of Ctesiphon (22-23 November 1915) where he nursed the wounded and collected the dead from the battlefield. He experienced the six-month long Siege of Kut, from December 1915 till Townshend's surrender on 29 April 1916, which he evokes with remarkable power. He was among the 10,000 Indians who were taken as POWS and subjected to two years of trauma, including the horrific march to Ras el Ayn via Baghdad in July 1916. He then worked in a number of hospitals as a POW, first at Ras el Ayn and then at Aleppo.
Abhi Le Baghdad has a tantalising textual history. It was based on his secret Mesopotamia diary, written in captivity, which was broken up into individual pages and hidden in his boots during the horrific march from Samarra via Mosul to the POW camp in Ras-el-Ain in July 1916. Later, the contents of the faded pages were copied into a new diary which was hidden underground and retrieved at Ras el Ayn.
An educated, middle-class non-combatant, his extraordinary memoir provides a detailed account of life in captivity and opens up the world of lateral encounters between an Indian subject and the multi-ethnic and multi-religious population of the Ottoman empire. From providing one of the very few Indian eye-witness accounts of the Armenian genocide to evoking the desperate yet cosmopolitan atmosphere in the hospital, Abhi le baghdad is ultimately an immensely moving and human record of both human lives uprooted by war as well as how it also creates spaces for fresh encounters. The core of the memoir is the web of relationships, friendships and alliances that develops between him and the people around him built around Sarbadhikari's multiple, often contradictory, identities - as POW, as a British colonial subject, as fellow-Asian, as educated and middle-class, as both friend and enemy.
Were you able to trace the descendants of any of the participants? Do you think the participation of Indians is well documented? ?
Yes of course I managed to trace and interview many of the descendants. In fact, I've three people in my own family who served and my aunts - Mrs Sunanda Das and Professor Indrani Haldar - gave me vital anecdotes.
How easy was it for you to find information while you were researching for your story? What were the challenges that you faced and where did you get the best records?
It took me 12 years to write this book and it is based on research conducted in dozens of archives in some 7 countries across 3 continents. But far more importantly: I had to thinkdifferently; my subject is English literature and not history, and rather than doing a straightforward history, I wanted to capture the texture of sepoy experience, his inner tumultuous world of feeling or what I call the echoes of the sepoy heart. And I found it such a difficult thing to do - to be evocative while being rigorous, to consciously de-Europeanize the methodologies of conventional war studies and most importantly: to know what questions to ask of our materials.
But how can you recover the story of a group of people most of whom did not know how to read and write and did not leave the superabundance of letters and memoirs - in the battlefields, hospitals and POW camps. And I realised that one has to go beyond the written and the textual: I started looking at artefacts, photographs, sketches, paintings, sound-recordings, rumours, posters, periodicals, folksongs, and different forms of literature. For, in a world of fugitive fragments, literature fills in the gaps of history. And I thought a cultural and literary history is one of the ways I could possibly catch the echoes of the sepoy heart. And it is the testimonial, the affective and the intimate that I have tried to recover and understand and through them their humanity, their vulnerability and their world of the senses where horror, pity, affection, wonder, awe, loneliness and vulnerability were often fused and confused.
But I also wanted to look beyond the story of sepoys and labourers and wanted to embed the war in the socio-cultural, intellectual and literary fabric of undivided India. From heated debates about what India's war participation might mean for its political future to the recruitment speeches of Mahatma Gandhi, from photographs, testimonies and voice-recordings of the troops to women's folk-songs in Punjab, from fictional representations by Indian and British writers to the imagining of a post-war world by intellectuals such as Mohammed Iqbal and Rabindranath Tagore, the country's involvement in the war, the book claims, produced a distinct and recognisable culture.
Close Story
Personalise your news feed. Follow trending topics