Dalai Lama visits Arunachal Pradesh, China sees red: Who said what
Updated on Apr 08, 2017 07:28 PM IST
As India and China spar over the Dalai Lama's visit to Arunachal Pradesh, a look at what all sides have said till now.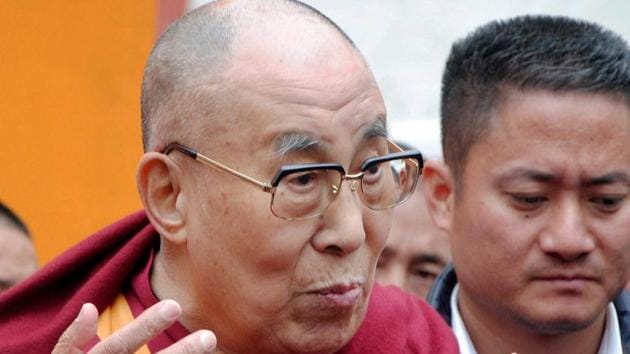 The Dalai Lama's week-long visit to Arunachal Pradesh has sparked a war of words between India and China, and even the Tibetan spiritual leader has weighed in.
While India has maintained that the visit was an internal matter, China, which claims the state as part of south Tibet, has reacted strongly to the Dalai Lama's visit to what it deems a "disputed" land.
As India and China trade parleys, here's a look at who has said what till now:
Indian government
Kiren Rijiju, Union minister of state for home affairs, who hails from West Kameng district, described the visit as India's "internal affair". "China should not interfere just as we do not interfere in their internal matters," Rijiju said on Sunday, in Itanagar.
On Tuesday, the external affairs ministry said in a statement that "no additional colour should be ascribed to his (Dalai Lama's) religious and spiritual activities and visits to various states of India".
Chinese Media
Chinese state media lashed out at India on Wednesday, a day after the Dalai Lama started his Arunachal Pradesh visit, saying China will not allow New Delhi a "free ride" on its economic growth while it endangered Beijing's core interests.
"The Dalai Lama has long been active in anti-China separatist activities under the guise of religion. New Delhi inviting the Dalai Lama to sensitive region gravely damages the China-India relationship," an article in the nationalistic tabloid Global Times said, warning of retaliatory measures.
Global Times had earlier carried an article saying that Beijing hoped India would return Tawang to it.
The Dalai Lama
Reacting to Beijing's objections to his visit, the 81-year-old Tibetan spiritual leader said on Wednesday that India has never used him against China. "I am India's longest standing guest. India has never used me against China," he said.
He also urged China to give Tibet meaningful "self-rule" and "autonomy"."China must give us meaningful self-rule, autonomy, and must take care of the environment in Tibet. China has the highest population of Tibetan Buddhists. Many Chinese intellectuals also fully support our cause."
Pema Khandu, Arunachal Pradesh chief minister
Arunachal CM Pema Khandu, who escorted the Dalai Lama from Guwahati to Bomdila, minced no words in attacking on Beijing, saying it had no right to threaten India over the visit as India shares a border with Tibet, not China.
"Let me get this straight. China has no business telling us what to do and what not to do because it is not our next-door neighbour," said Khandu.
China's foreign ministry
On Wednesday, the Chinese foreign ministry strongly demanded that India put a stop to the Dalai Lama's Arunachal visit in the interest of bilateral ties, rubbishing India's claims that the visit was of a religious nature.
China went a step ahead, warning India of "retaliatory measures" and summoning India's ambassador in Beijing, Vijay Gokhale, to lodge its protest.
"We demand the Indian side immediately stop wrong actions, not hype up sensitive issues and take concrete steps to safeguard growth of India-China relations," said Hua Chunying , spokesperson for the ministry of foreign affairs.
"India in disregard to China's concerns obstinately arranged the Dalai Lama's visit to the disputed part of the eastern part of China-India border, causing serious damage to China's interests and China-India relations," Chunying told reporters.
Personalise your news feed. Follow trending topics