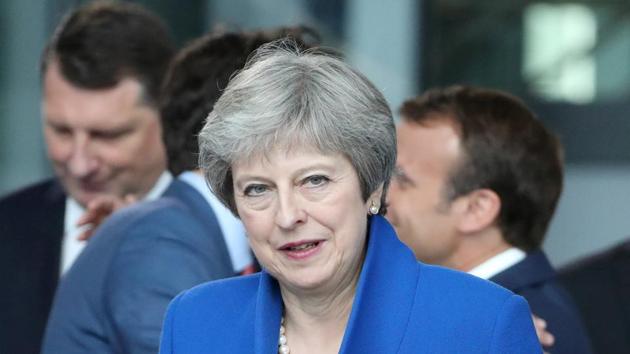 Deeply regret colonial homophobic law: Theresa May
Prime Minister Theresa May was under pressure during the April Commonwealth Heads of Government Meeting to tender an apology on Britain's behalf for introducing the homophobic laws in former colonies
UPDATED ON SEP 06, 2018 11:21 PM IST
Britain introduced laws in its colonies criminalising same-sex relations, but it was not until 1967 that it lifted the legal opprobrium at home, and in 2013 it granted a royal pardon to gay mathematics genius Alan Turing, who committed suicide in 1954.
Prime Minister Theresa May was under pressure during the April Commonwealth Heads of Government Meeting to tender an apology on Britain's behalf for introducing the homophobic laws in former colonies, but limited herself to expressing "deep regret".
Until the Supreme Court's ruling on Thursday, India was among more than 30 countries in the Commonwealth where same-sex relations face criminal charges. Section 377 was introduced in India in 1862 following recommendations of the first law commission chaired by Thomas B Macaulay.
Former prime minister Gordon Brown issued an "unequivocal apology" to Turing in 2009 and Queen Elizabeth granted the royal pardon to the iconic mathematician, who committed suicide after undergoing chemical castration for being gay when homosexuality was a criminal offence in Britain. Turing, considered to be the father of modern computer science, was convicted of gross indecency in 1952 after he admitted to a sexual relationship with a man.
Gay rights activist Peter Tatchell described the Indian Supreme Court's ruling as "historic" but added that ending the ban on homosexuality is just a start.
Close