In old interviews, Donald Trump jokes about asking Princess Diana to get an HIV test
Updated on Sep 26, 2017 04:57 PM IST
Donald Trump also boasted that he could have "nailed" Princess Diana long before his political ambitions became serious. The US President has denied the claims.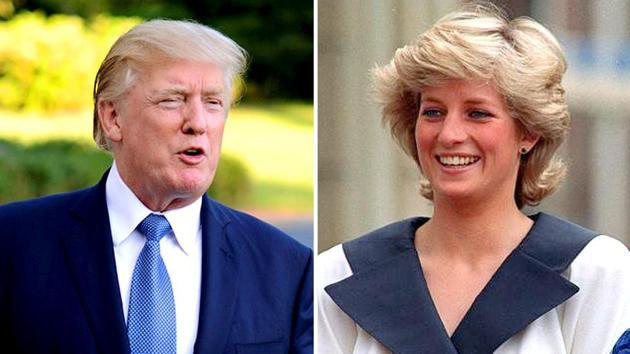 Hindustan Times, New Delhi |
HT Correspondent
Donald Trump said he would have "had sex" with Princess Diana and also joked about asking her to get tested for HIV, US media reported after some old interviews of the President surfaced on Monday.
Audio recordings and transcripts of Trump's several interviews with controversial American radio jockey Howard Stern were anonymously sent to the Factbase website, the Washington Post reported Monday.
In a 1997 interview, "Shock Jock" Stern and Trump speak about asking women to get an HIV test before the billionaire had sex with them.
"I wouldn't say I do this, but you could send lots of people you really like to the doctor before you ever get to know them," Trump says.
Continuing the conversation, Stern mockingly says: "Hey, Lady Di, would you go to the doctor?"
Trump then jumps in and imagines telling the British royal: "Go back over to my Lexus, because I have a new doctor." "We wanna give you a little checkup."
The interview came a few months after Diana and Prince Charles' divorce.
Reports from last year said Trump had boasted he could have "nailed" Diana long before his political ambitions became serious.
Trump denied the claims.
Three years after Diana, the Princess of Wales, died in a car crash, Trump, a regular guest on Stern's show, said in an interview in 2000 that he would have "slept" with Diana "without hesitation", US media reported.
The former owner of a beauty pageant described Diana as a "supermodel beauty" who had the height and "magnificent skin".
This isn't the first time Trump has been embroiled in a controversy over disrespecting women. Trump was caught bragging about groping and seducing women in a 2005 conversation caught on a microphone.
He was heard, in a video released by Washington Post, describing attempts to have sex with a married woman and gloating about women letting him kiss and grab them because he was famous.
"When you're a star they let you do it. You can do anything," Trump said, adding seconds later: "Grab them by the p----. You can do anything."