'I am shattered...': Malala Yusufzai on Pakistan mosque attack
Jan 30, 2023 08:24 PM IST
At least 47 people have lost their lives and over 100 injured after a blast rocked a mosque inside Pakistan's Peshawar Police headquarters in Peshawar, situated close to tribal areas bordering Afghanistan.
Girl education activist and Nobel prize laureate Malala Yousufzai on Monday condemned the blast which took place at a mosque in Pakistan's Peshawar, killing 47 people and injuring over 100.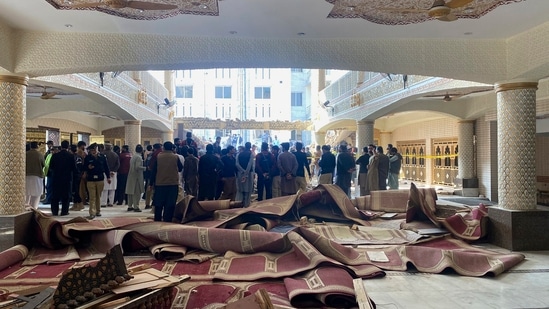 Malala tweeted, "I am shattered and heartbroken that so many people lost their lives or suffered injuries in the attack on a mosque in Peshawar Police Lines. I urge the government & security forces to fight terrorism in all forms & protect every citizen. My prayers are with the victims' families."
Malala was just 15 when she was shot in the head by Pakistani Taliban in 2012 over her campaign for girls' education. She was flown to Britain where she underwent a life-saving treatment. She became a global education advocate and won the Nobel Peace Prize for her efforts.
The death toll in the Peshawar blast has increased to 46, while over 150 are injured, PTI reported. A majority of the casualties included police personnel as the blast took place at a mosque inside a Pakistani police headquarters in Peshawar.
The blast took place when the people gathered in the mosque to offer their afternoon prayers. A Pakistani Taliban commander Sarbakaf Mohmand has claimed responsibility for the attack, reported AP.
Prime Minister Shehbaz Sharif and President Arif Alvi have condemned the terror attacks, and ordered authorities to ensure best possible treatment to the victims.
Ex-PM Imran Khan also condemned the heinous act. He tweeted, "My prayers & condolences go to victims' families. It is imperative we improve our intelligence gathering & properly equip our police forces to combat the growing threat of terrorism."