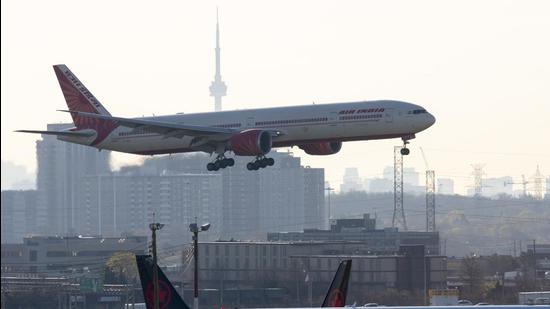 India to Canada: Speed up study permits before new semester starts in September
New Delhi has conveyed its concerns to Ottawa regarding hurdles that over 33,000 Indian students are facing in their bid to reach the North American country in time as the new semester at universities start soon
PUBLISHED ON JUL 18, 2021 11:25 AM IST
India has conveyed its concerns to the Canadian government regarding hurdles that more than 33,000 Indian students are facing in their bid to reach Canada in time as the new semester at various universities start in September.
The concerns were raised by India's external affairs ministry with the Canadian high commission in New Delhi, while its Indian counterpart in Ottawa has taken it up with Global Affairs Canada, the country's foreign ministry.
The final decision on the issue rests entirely with Canadian authorities.
While Canadian missions in India have given Indian students priority and booked appointments for them, it appears the process could drag until September or later. It includes submitting biometric details and mandatory medical examination.
Earlier, due to Covid-19 lockdowns in Canada, universities allowed international students to attend classes online based on approval-in-principle of their study permits.
However, as the situation normalises in Canada due to a fall in coronavirus cases, the educational institutions are no longer accepting delays and advising students to seek deferrals.
India has asked Canada to provide additional appointments in July and August to clear the study permit backlog and to request universities to extend their deadlines or take into consideration the delay in getting those documents for reasons beyond the control of the students.
India has also linked this to the problem that students are facing in travelling to Canada, due to the absence of direct flights as Ottawa barred them since April 22 over fears of the Delta variant of the virus.
Without direct connectivity, students have been forced to travel via other countries and require a negative Covid test result from the last point of departure for Canada before being allowed to board the flight.
India's high commissioner to Ottawa, Ajay Bisaria, confirmed that the concerns have been officially conveyed, as he told HT, "We have strongly taken up issues relating to students with the Canadian government as well as universities to facilitate their mobility from India to Canada."
Close