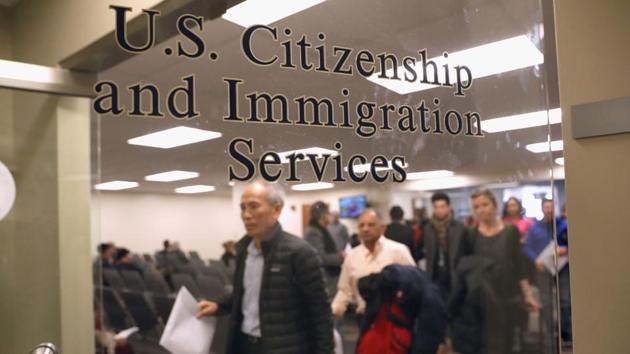 California IT firm punished for underpaying H-1B workers from India
Investigations revealed that some of the H-1B employees that Cloudwick Technologies Inc. brought from India with promised salaries of up to $8,300 per month instead received as little as $800 net per month.
Hindustan Times, Washington | By HT Correspondent
, Washington
UPDATED ON MAY 02, 2018 11:03 PM IST
The US department of labour has ordered California-based IT company Cloudwick Technologies to pay $173,044 in back wages to 12 foreign employees on H-1B visas, most of them Indians, for underpaying them.
"Some of the H-1B employees that Cloudwick brought from India with promised salaries of up to $8,300 per month instead received as little as $800 net per month," the department said in a statement on Tuesday.
The department found the company had paid impacted employees well below the wage levels required under the H-1B programme based on job skill level, and also made illegal deductions from the workers' salaries.
There was no response from the company to a request for comment but its founder and CEO Mani Chhabra, an Indian-American, told The Mercury News, a San Francisco-based news publication, that the labour department had "misrepresented" some facts about the firm's use of H-1B workers.
"Cloudwick has never brought resources from India," Chhabra was quoted as saying. "All the resources are Master's students that have (been) educated in US and then we hired and trained them."
Susana Blanco, the labor department's wage and hour division district director in San Francisco, said: "The intent of the H-1B foreign labor certification programme is to help American companies find the highly skilled talent they need when they can prove that a shortage of US workers exists.
"The resolution of this case demonstrates our commitment to safeguard American jobs, level the playing field for law-abiding employers, and protect guest workers from being paid less than they are legally owed."
The US grants 85,000 H-1B visas every year to enable American and America-based companies to hire highly skilled foreign workers — 65,000 from abroad and 20,000 from among foreign students enrolled in American universities — for positions they can't fill locally. More than 70% of the visas go to Indians.
Cloudwick, which is a data analytics company that counts Apple, Cisco and American Express among its clients, has given US authorities an undertaking that it will hire an independent third party monitor to help ensure future compliance.
Topics
Close