No clear winner as New Zealand election ends in stalemate
Updated on Sep 24, 2017 12:35 AM IST
The minority New Zealand First party is poised to play kingmaker and is seemingly in no hurry to decide which major party it will support.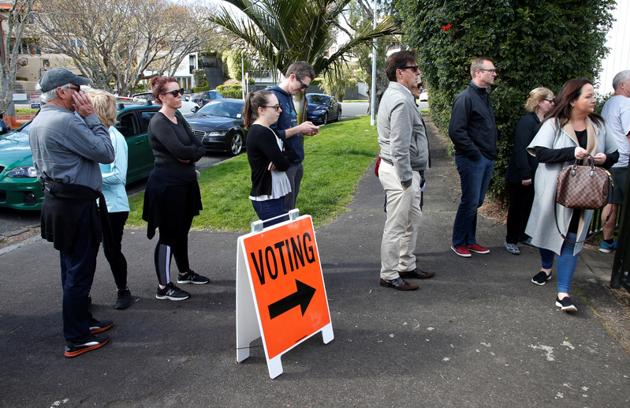 Wellington |
Agence France-Presse
The New Zealand general election ended in stalemate on Saturday with official results showing the minority New Zealand First (NZF) party in a position to play kingmaker and in no hurry to decide which major party it will support.
It could be at least another two weeks before the outcome is known after Prime Minister Bill English's National party fell just short of confirming a fourth-term in power.
The charismatic Jacinda Ardern, who revitalised the main opposition Labour Party, also failed to muster sufficient numbers.
With 61 seats required to govern, National won 58 and its sole remaining political ally, ACT secured one, according to the New Zealand Electoral Commission.
Labour won 45 seats with its political partner Green on seven.
Leader of NZF Winston Peters gave no indication which of the two blocs his New Zealand First -- and its nine seats from 7.5% of the vote -- would support. "As things stand we do have the balance of political responsibility and we're not going to be hasty with that," he told supporters.
"We'll make a decision in the interests of all New Zealand and New Zealand First, that is the whole country, not ourselves in the party but in the national interest and that will take some time.
"The writs aren't in until October 12 and nothing can change until that time. We'll have a decision well before that so we invite you to be patient."
A problem facing Ardern's hopes of forming a ruling coalition is Peters' historic differences of opinion with Labour's preferred partner the Greens -- Arden needs both to get across the line.
Greens leader James Shaw dismissed the alternative of forming a coalition with National saying he was "committed to a change of government."