Pakistan court orders Nawaz Sharif, journalist to appear in treason case
Published on Sep 25, 2018 02:54 AM IST
A Pakistani court on Monday directed former premier Nawaz Sharif and journalist Cyril Almeida of the influential Dawn newspaper to appear before it at the next hearing of a treason case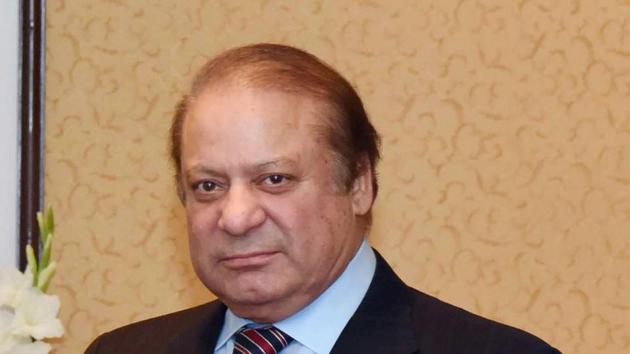 Hindustan Times, Islamabad |
, Islamabad
Imtiaz Ahmad
A Pakistani court on Monday directed former premier Nawaz Sharif and journalist Cyril Almeida of the influential Dawn newspaper to appear before it at the next hearing of a treason case.
The case, filed in the Lahore high court by civil society member Amina Malik, seeks action against Sharif for alleged treason for trying to purportedly defame state institutions in an interview to Dawn. It also seeks action against former prime minister Shahid Khaqan Abbasi for allegedly not honouring his oath of office by disclosing the minutes of a National Security Council (NSC) meeting to Sharif.
Noting that Almeida had failed to appear during the last three hearings, the three-judge bench told the journalist's lawyer they would issue a non-bailable arrest warrant for him so that he could be taken into custody and presented in court.
The lawyer asked the judges to issue a bailable arrest warrant and said he was sure Almeida would appear at the next hearing. The judges asked the lawyer whether he could give a guarantee that Almeida would appear at the next hearing, to which the counsel said he couldn't provide such a guarantee.
The court subsequently ordered that Almeida be placed in the interior ministry's Exit Control List (ECL) and a non-bailable arrest warrant be issued for him. They also said he must appear on October 8. The ECL has the names of persons barred from travelling out of Pakistan.
The court also raised questions over Sharif's absence from proceedings, to which the lawyer said he was set to appear but was unable to do so because of the mourning period for his late wife Kulsoom Nawaz. The judges directed that Sharif should appear in court in accordance with law and summoned him on at the next hearing.
In September, the high court had issued a bailable arrest warrant for Abbasi, who was present at Monday's hearing.
Sharif's interview created a storm, the petitioner said, as the Indian media had blown up his remarks, describing it as an admission on the part of the former premier that Pakistani non-state actors were involved in the 2008 Mumbai attacks.
Following this, the National Security Council had issued a statement that said: "The participants observed that it was very unfortunate that the opinion arising out of either misconceptions or grievances was being presented in disregard of concrete facts and realities. The participants unanimously rejected the allegations and condemned the fallacious assertions."
Sharif had rejected the NSC statement, describing it as "painful and regrettable", and said it was "not based on facts".
The petitioner contended that after an NSC meeting held to discuss Sharif's "misleading" statement, Abbasi had met the ousted premier and conveyed to him the concerns of the military leadership, adding this act had been a violation of the oath of prime minister as he was not bound to allow his personal interests to influence his official conduct.