Rajiv Gandhi was genuinely interested about US military ties: CIA declassified document
Aug 04, 2017 02:57 PM IST
Rajiv Gandhi was "genuinely interested" in developing military ties with the US and the former Indian prime minister had shown he could move India's foreign policy in new directions
Rajiv Gandhi was "genuinely interested" in developing military ties with the US and the former Indian prime minister had shown he could move India's foreign policy in new directions, according to a declassified CIA document.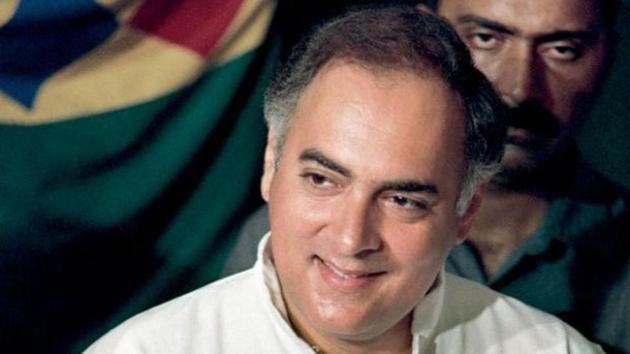 Gandhi's visits to then Soviet Union, the Middle East, France, and the US from May 1985 - nearly seven months after he was sworn in - "showed he is able to move Indian foreign policy in new directions and to do so in a more pragmatic, less emotionally charged style than his predecessors," the US Directorate of Intelligence said in the document.
A sanitised copy of the classified 11-page report was released by the CIA in December 2016 along with several other documents related to India.
The document said Gandhi "signalled that India was ready to enhance significantly its economic, particularly technological, ties to the United States and Western Europe."
According to the report dated August 1, 1985, three signals emerged from Gandhi's foreign visits about his "evolving personal and diplomatic style".
"First, his apparent willingness to give a fair hearing to other points of view strongly suggests that he is motivated to try to cut through emotionally charged issues to get to problem-solving. This has, in our view, been played out in his 'step-by-step' approach to improving relations with the US and Pakistan and to resolving the Tamil-Sinhalese conflict in Sri Lanka," it said.
"These relationships also give Gandhi a more strongly held personal stake in making progress in improving relations in South Asia," according to the document.
A large section of the "second signal" has been redacted.
The declassified document, however, details the third about Gandhi's personal style, which, it said, "comes from his dealings with the international press - a force with which he has become much more familiar as a result of his trips."
"In a Moscow press conference following his talks with Soviet officials, Rajiv answered leading questions on the US role in Nicaragua and on SDI (Strategic Defence Initiative) in a way that allowed reporters to play up Indo-US differences," it said.
"His performance at a similar event in Washington, however, suggested Gandhi had made some progress in learning to deflect questions designed to trap him and his subsequent press interviews have generally shown a more careful couching of language, particularly in response to questions on US."
According to the report, Gandhi's apparent efforts to improve his performance points to his sensitivity to the importance of projecting a positive image.
His decision to hold India's first "live" televised press conference in late June suggested he felt more confident dealing with the international press since his trip.
The Directorate of Intelligence in its outlook said that Gandhi, then 41, clearly was more favourably inclined toward the West and the US than his mother Indira Gandhi.
"In this sense, he may be more open than most Third World leaders to an approach that expects him to examine all aspects of complex issues, that nurtures and plays to his sense for realistic problem-solving, and emphasises the shared responsibilities of democracies in the international," it said.
Gandhi's "reasoned approach" to issues suggested that his opening to the West would not be easily derailed, it observed.
In a separate box - titled 'Gandhi and High Tech', the report said that Gandhi's West visit confirmed and clarified his widely advertised penchant for western "high technology."
"The fact that he visited high-tech facilities in the US and France, but declined an invitation to tour Soviet installations in Siberia will not be lost in Moscow, which is watching the issue as one of the signposts of 'Rajiv's India'. The agreements Gandhi signed in Paris and Washington to develop jointly new technologies in agriculture, medicine, and energy also will not go unnoticed by Moscow," the report said.
It said Gandhi's reaction to the high-tech presentations in Washington was also instructive.
"He focused on new technologies most applicable to India, such as iotech developments, and showed less interest in a robotics demonstration, suggesting that the national prestige aspects rank below practical applications in his scale of values. His well-publicised personal affinity for computers has not clouded his sense of what is realistic for India."
Referring to Gandhi adding his Defence Minister P V Narasimha Rao to his delegation during his maiden visit to the US and a return visit by the scientific adviser at the ministry, the report said that it "suggests he is genuinely interested in developing military ties with the US."
The document also referred to Gandhi stating in public that India would begin by negotiating on small subsystems before purchasing major weapons systems from the US.