Terror, feudal politics and delays could hit China-Pak corridor, says Chinese scholar
The CPEC cuts through Pakistan-occupied-Kashmir, leading to protests from India over the issue of sovereignty. Despite New Delhi's concerns, China has pumped billions of dollars into the corridor.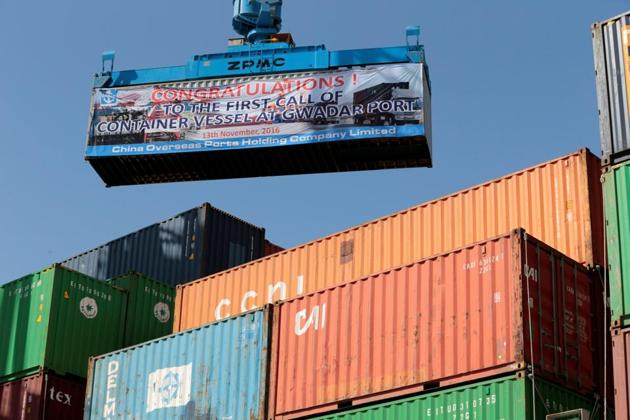 Updated on May 11, 2017 03:18 PM IST
Hindustan Times, Beijing |
Sutirtho Patranobis
Multiple security issues and political uncertainties mark the China-Pakistan Economic Corridor (CPEC), a top Chinese scholar has said, adding opinion is divided on the viability of the project both in the short and long term.
The CPEC, whose cost has been projected at more than $46 billion, cuts through Pakistan-occupied-Kashmir (PoK), leading to protests from India over the issue of sovereignty.
Despite New Delhi's concerns, China has pumped billions of dollars into the corridor, making it a flagship and prestige project under President Xi Jinping's ambitious Belt and Road Initiative (BRI) since he announced it in 2013.
But is the CPEC turning into a corridor of uncertainty?
"China and Pakistan share the belief that economic development can help stabilise Pakistan and improve its domestic security situation. However, China also recognises that the security, political, and cultural risks and uncertainties facing the economic corridor cannot be overlooked," Shi Zhiqin, executive dean of the newly opened One Belt, One Road Strategic Institute in Beijing, wrote in a paper.
Terrorism, political infighting and attempts by Pakistani political parties to divide the "CPEC cake" have already caused substantial delays, Shi wrote in the widely circulated paper titled "The Benefits and Risks of the China-Pakistan Economic Corridor".
In an interview to Hindustan Times, Shi explained: "From the economic point, is it (CPEC) worth it? There is division in China. Some say there is great potential economic benefit and some disagree. This is a long-term project. In the short-term, we can't see much benefit. But in the long-term, maybe it is beneficial."
Terrorism is among the multiple problems facing the corridor and "there have been many terrorist attacks in Pakistan," he said. In the paper, he noted that Chinese nationals have been attacked or killed in Pakistan.
"The first of these risks is terrorism, which has long affected Pakistan's internal security and stability. Although Pakistan has worked hard to strike at religious extremism and terrorist activities, its problems with terrorism have not substantially improved in recent years...Indeed, there already have been numerous occasions when Chinese engineers working in Pakistan have been attacked or even lost their lives," Shi wrote.
"In May 2016, for instance, engineers in Karachi were attacked by Sindh separatists. Fortunately, no Chinese personnel were wounded or killed. Then in September, Baloch rebels killed at least two Chinese engineers and injured many others. Moreover, several large-scale terrorist attacks in Balochistan have killed dozens of people, which shows that the security situation in this province where China has key projects is far from ideal," he wrote.
Shi also wrote that the Pakistan government's commitment to provide security to the CPEC can work only in the short-term.
"However, over time, it will become more difficult for Pakistan to guarantee the security of the CPEC's growing transportation networks, which will require increasing investments of security personnel and material support."
Pakistan's volatile domestic politics is another worry, according to Shi.
"The country's political system has never been particularly stable. Political power oscillates between military and civilian leaders...On the other hand, Pakistan's traditional political culture, which is almost feudal in nature, also continues to play an important role," Shi wrote in the paper, which he co-authored for Tsinghua University with another scholar, Lu Yang.
Shi added: "Powerful families based in different provinces, such as the Bhuttos and the Sharifs, have typically held political power. Behind the party politics are local interests groups associated with these families."
Pakistan's political parties and pressure groups, he wrote, have also tried to influence the routes that the CPEC should take. "Various parties within Pakistan have disagreed a lot about how CPEC transportation routes should be mapped out. The competing parties are primarily interested in how the cake should be divided, so to speak," he wrote.
Shi added that since the initiative was first presented in 2013, the debate over which route the CPEC will follow has caused substantial delays. "The construction of the corridor has just begun. It is expected that competition among Pakistan's domestic political groups will continue to affect its future implementation," he wrote.
"China and Pakistan have taken positive measures to help set up the CPEC for success. Nevertheless, Pakistan's domestic situation will be decisive. Until the country's political and security conditions turn a corner, it will be difficult to judge the corridor's future prospects. For China, this means neutrality, strategic patience, and caution are needed as the construction of this grand initiative continues."
Positives for CPEC from the report
* Pakistan is working to improve its overall economy by constructing energy projects and other infrastructure, to create employment opportunities for its populace, and to improve its governance.
* The corridor aims to enhance the well-being of people across Pakistan and bring long-term prosperity and stability.
* The CPEC will not only serve as a roadway that connects point A to point B—the initiative is designed to do more and aims to facilitate multisectoral economic cooperation in finance, trade, energy, and industry.
* The successful completion of Pakistan's 2013 election and the smooth transition of power was the first time in the country's history that a civilian government was able to serve its full term. This is a sign of improvement for Pakistan's democracy.
Close Story