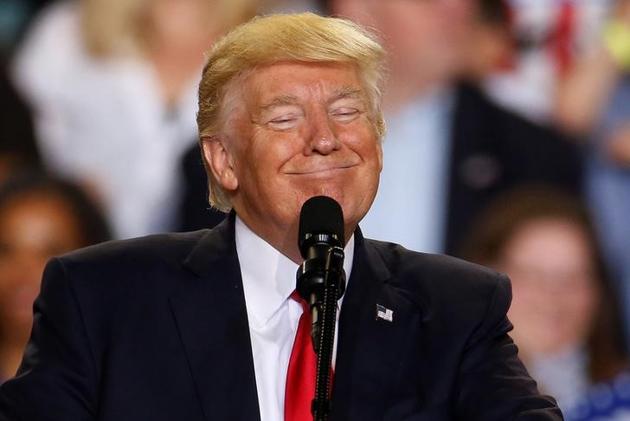 Trump walks out of interview after being questioned about Obama wiretap claims
Trump had claimed that Obama had tapped his phones at Trump Towers during the 2016 presidential campaign, but has offered no proof to substantiate the accusation.
UPDATED ON MAY 01, 2017 09:04 PM IST
US President Donald Trump walked out of an interview at the Oval Office after he was asked about the wiretapping accusations he made against his predecessor Barack Obama.
The interview, aired on Monday, began with CBS's John Dickerson asking Trump whether Obama had given him any advice since taking office. Trump said Obama was initially "very nice" but said that there had been some difficulties between them since. "Words are less important to me than deeds, and you saw what happened with surveillance," he said, referring to claims that Obama tapped his phones during the 2016 presidential campaign.
When Dickerson pressed for details about the surveillance, Trump responded, "You can figure that out yourself." When Dickerson repeatedly asked the question so that it isn't "fake news", Trump merely said that everyone was entitled to their opinions.
However, when Dickerson asked him about the accusation again, Trump walked off, saying "Okay, that's enough. Thank you."
Earlier this year, White House press secretary Sean Spicer, falsely claimed the "British spying agency" GCHQ had bugged Trump Tower, citing an unsubstantiated report on Fox News. Fox later distanced itself from the report and the GCHQ called the claims "ridiculous".
Close