US announces $5 mn reward for information on Taliban leader who ordered hit on Malala
Since being appointed by the group's central Shura Council in November 2013, Fazlullah has organized and directed several TTP attacks against Pakistani interests and has publicly blamed the US for military operations against the group.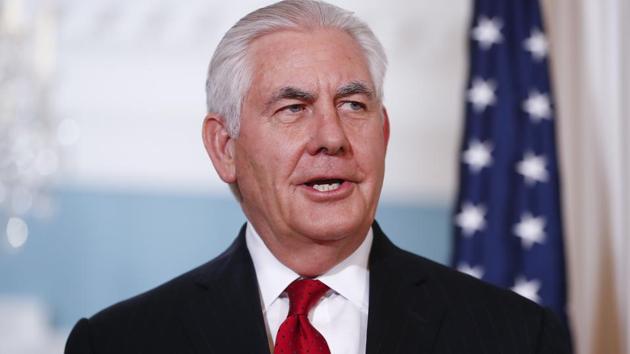 Updated on Mar 09, 2018 09:40 PM IST
Hindustan Times, New Delhi | By HT Correspondent
The United States has offered a $5 million reward for information on Mullah Fazlullah, the Tehreek-e-Taliban Pakistan chief who ordered the 2012 attack on Nobel Peace prize winner Malala Yousafzai.
The offer came amid worsening US-Pakistan relations, and coincided with a visit to Washington by Pakistan foreign secretary Tehmina Janjua for talks expected to focus on boosting counter-terror cooperation and the US war strategy in Afghanistan.
Fazlullah, also known as "Mullah Radio" for his fiery broadcasts on an illegal FM network, rose to prominence with the group Tehreek-e-Nafaz-e-Shariat-e-Mohammadi (Movement to impose the Shariah of Prophet Mohammed).
Between 2007 and 2009, the group ran a parallel administration in Swat, a picturesque valley and popular tourist destination located a little more than 100 km from Islamabad. The group's Islamic courts dispensed justice and dozens of people were publicly executed and their bodies hung up in the main square of Swat.
Though the Pakistani Taliban militants still unleash attacks, the group has lost control of all territory in Pakistan since Fazlullah's fighters carried out the most lethal terror attack in the country's history in December 2014, killing 151 people, including 132 children, in a brazen assault on the Army Public School in Peshawar.
In 2012, Fazlullah ordered the failed assassination of Malala Yousafzai, who promoted education for girls and publicly criticised the TTP while living in Swat. Malala wrote a blog that detailed the Taliban atrocities, angering the militants.
Since being appointed the TTP chief by the group's Shura Council in November 2013, Fazlullah has organised several attacks against Pakistani interests. Fazlullah is currently believed to be in Afghanistan.
The US state department also offered rewards of $3 million each for information on Abdul Wali, the head of a Pakistani Taliban affiliate called the Jamaat-ul-Ahrar (JuA), and Mangal Bagh, the leader of the Lashkar-e-Islam militant group accused of attacking NATO convoys.
"Each of these individuals is believed to have committed, or to pose a significant risk of committing, acts of terrorism that threaten the security of the United States and its nationals," the department said in a statement.
There was no official word from Pakistan's foreign ministry on the rewards.
Wali reportedly operates from Afghanistan's Nangarhar and Kunar Provinces. Under his leadership, JuA has been one of the most operationally active Taliban factions in Punjab province and has claimed multiple suicide bombings and other attacks.
In March 2016, JuA carried out a suicide bombing at a park in Lahore that killed 75 people and injured 340. In August 2015, JuA claimed responsibility for a suicide bombing in Punjab that killed provincial home minister Shuja Khanzada and 18 others.
Wali is also known as Omar Khalid Khorasani. He was born in Mohmand Agency and is believed to be in his late 30s. He is a former journalist and poet and studied at a number of madrassas in Karachi.
Mangal Bagh and the Lashkar-e-Islam earn revenues from drug trafficking, smuggling, kidnapping, raids on NATO convoys, and taxes on transit trade between Pakistan and Afghanistan.
He has led Lashkar-e-Islam since 2006 and has routinely shifted alliances to protect illicit revenue streams while enforcing an extreme version of Deobandi Islam in the areas of eastern Afghanistan and western Pakistan that he controls, particularly Nangarhar province of Afghanistan.
Close Story