'No survivors' as hot air balloon with 16 on board crashes in Texas
Federal officials said a hot air balloon carrying at least 16 people caught on fire and crashed in central Texas, and it is unclear whether there are injuries or deaths.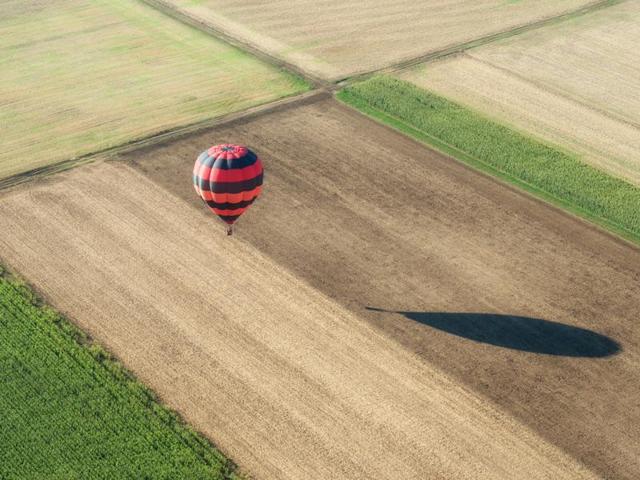 Updated on Jul 31, 2016 02:43 AM IST
At least 16 people were feared dead after a hot air balloon caught fire and crashed in a pasture near the central Texas city of Lockhart on Saturday morning in one of the deadliest balloon accidents on record.
The Federal Aviation Administration said the crash occurred near Lockhart, about 50 km south of Austin and that at least 16 people were on board the balloon. It did not comment on fatalities.
"It does not appear at this time that there were any survivors of the crash," Caldwell County Sheriff Daniel Law said in a statement. His office said it was working to determine the identities of those aboard.
Emergency responders in Texas said the fire hit the basket portion of the hot air balloon.
The National Transportation Safety Board NTSB offered no details on what may have caused the accident, which occurred on a clear day. But a spokesman at the scene said a Federal Bureau of Investigation team was being dispatched to help in evidence-gathering.
The spokesman said the balloon likely belonged to a tour group that offers hot air balloon rides.
Margaret Wylie, an area resident, told reporters she believed that before it crashed the balloon hit high power lines, which caused popping sounds like a gun going off.
"It went up like a big fireball," she told reporters, adding the chase group for the balloon arrived on the scene after the sheriff's department.
The crash of the balloon is the deadliest on record in the Western Hemisphere, said Jeff Chatterton, a spokesman for the Balloon Federation of North America.
"There are thousands of balloons that go up every year," he said. "This is unspeakably tragic but it is rather unique." More than 150 commercial hot air balloon companies operate in North America, he said.
More than a dozen police vehicles could be seen on pasture land at the site of the crash, which the FAA said occurred at about 7:40 a.m. (1240 GMT).
Lockhart is a town of about 13,000 people near state parks and home to a variety of barbecue restaurants considered to be among the best in the state.
The accident occurred about three years after 19 people, mostly Asian and European tourists, were killed in a hot air balloon crash in Luxor, Egypt.
A year before that incident, a hot air balloon burst into flames and crashed in New Zealand, killing all 11 people on board.
Close Story