When two Patnas met in Scotland
Patna village in Scotland was established by William Fullarton, son of John Fullarton, who was a major general in the British Army posted in Bihar in the 18th century.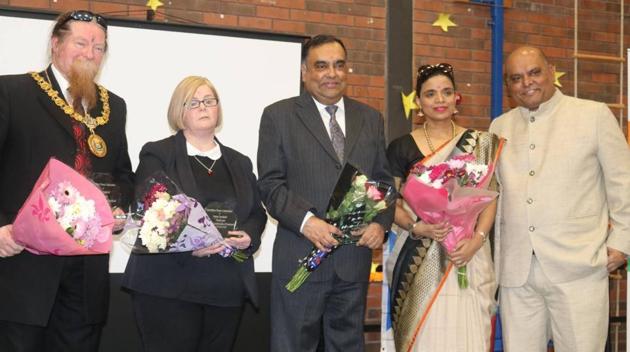 Published on Mar 20, 2018 07:05 PM IST
Few in Bihar or India know that there is a Patna in Scotland, or that they are bound together by history, even if separated by more than 11,000 km – last week the two came together when "Bihar Diwas" was celebrated in the quiet village in East Ayrshire.
Indian tourists rarely visit Patna, 72 km southwest of Glasgow, but the nearly 3,000 residents and school children in the village are aware of its history. They know that the Patna in Bihar is a much larger place, whose details are taught in the local Patna School.
Indian high commissioner YK Sinha, whose roots are in Patna, Bihar, was the chief guest at the event in Patna, Scotland, attended by several members of the Bihari and Indian community. He was probably the first Indian envoy to visit the village.
The village was established by William Fullarton, son of John Fullarton, who was a major general in the British Army posted in Bihar. William, who was born there in 1774, returned to Scotland, and engaged in mining of coal and limestone found in abundance in the area.
William established the village in 1802, mainly for the benefit of mine workers and named it after his birthplace, Patna. The village grew along the banks of the river Doon. The Patna railway station was opened in 1856 but was closed in 1964.
Besides Sinha and members of the Indian community, the Bihar Diwas event in Scotland was attended by Jim Todd, provost of east Ayrshire, Helen Moonie, provost of south Ayrshire, and Jeane Freeman, minister for social security in the Scottish government.
Sinha recalled the history of Patna, the ancient city of Pataliputra, and highlighted its role in India's freedom struggle and in the making of modern India. He also mentioned Nalanda University, one of the earliest and largest centres of learning in the ancient world.
Keen to strengthen links between the two Patnas, Sinha, the son of late Lt Gen SK Sinha, recalled memories of his time in Patna, and promised to support institutions linking the two places, such as Patna School and Patna Community Centre.
The event included an exhibition and audio-visual presentation on the tourist spots, culture and cuisine of Patna, including major festivals of Bihar such as Chhat Pooja, Sama Chakeva and Teej, and the lives of Lord Buddha, Lord Mahavira and Guru Gobind Singh. The history of Patna, Scotland, was narrated by Robert Stevenson of the Patna Community Centre.
Close Story