White House petition to declare Pak state sponsor of terror gets massive response
Updated on Oct 02, 2016 09:10 PM IST
An online White House petition seeking to designate Pakistan a state sponsor of terrorism has gained a record half a million signatures, five times the number needed to get a response from the Barack Obama administration.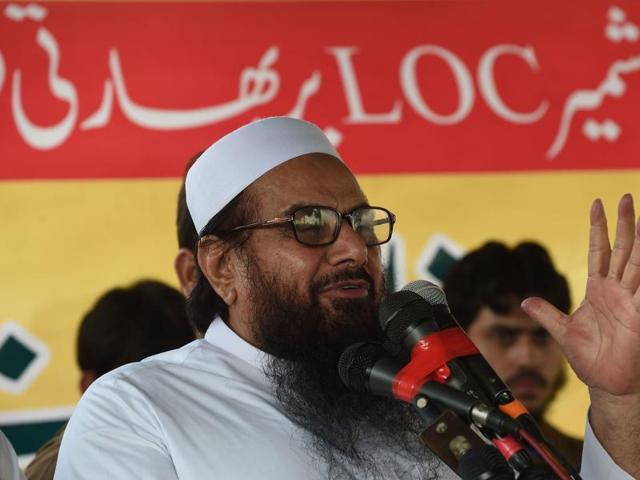 Hindustan Times |
, Washington
HT Correspondent
An online petition to the White House asking the United States government to designate Pakistan a state sponsor of terrorism has gathered over half a million signatures already, just 10 days after it was moved.
Till Sunday morning, over 545,000 signatures were received for the petition that was moved on September 21, well past the threshold of 100,000 needed within 30 days to elicit a response from the White House.
Some reports have called it a record, but that could not be confirmed.
What is clear, however, is that after October 21, the deadline, the White House will have to post a response, under the rules of an initiative started by President Barack Obama. The response could be anything from accepting the demand to merely saying the petition was being referred to the relevant agency, the state department.
The short petition moved by an individual who only gave his initials, RG, possibly an Indian American, said, "Congressman Ted Poe (TX-02), the Chairman of the House Subcommittee on Terrorism, along with Congressman Dana Rohrabacher (CA-48), introduced H.R.6069, the Pakistan State Sponsor of Terrorism Designation Act.
"This petition is important to the people of United State of America, India and many other countries which are continuously affected by Pakistan sponsored terrorism."
There was no mention of the Uri terrorist strike, but the Poe-Rohrabacher legislation was moved in the aftermath of the attack carried out by Pakistan-based Jaish-e-Muhammad.
Supporters of the "We the People ask the Administration to declare Pakistan, State Sponsor of Terrorism" petition have set a goal of one million signatures. "We will not stop until we get 1000,000 signatures," wrote Anju Preet, a scientist at Georgetown University who is associated with the petition on her Facebook Page.
"Its time to act now...let us all join hands in signing the petition with White House. Tag at least 10 of your friends and family if you feel your money should be used for welfare and not terrorism," she said.
It's the state department that designates a country a state-sponsor of terrorism if it indeed meets the criteria. There are currently three countries on that list — Iran, Syria and Sudan. There have been several others in the past, such as North Korea. Pakistan came quite close in the 1990s. (With PTI inputs)