New images of a scarily beefed-up JK Simmons, the 61-year-old Oscar winning actor you've seen in movies like Whiplash and the original Spider-Man trilogy, are circulating around the internet and leaving everyone confused.
First, let's get one thing out of the way. This is what JK Simmons usually looks like: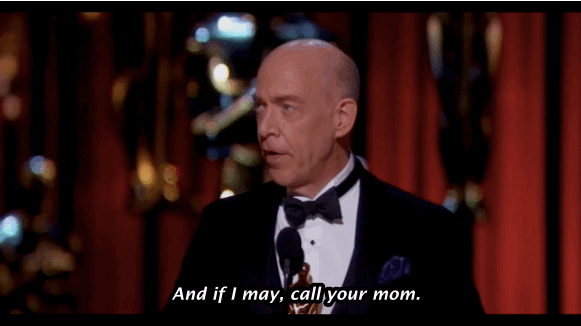 And he usually plays supporting roles, like the terrifying one he won an Oscar for in the movie Whiplash.
Or his turn as Ellen Page's super-chill dad in Juno:
Or other, generic dad-like characters. You get the idea.
But most people know him as the gruff J Jonah Jameson from the Spider-Man movies.
All of this, however, was to set up what's coming next. JK Simmons recently signed on to play Commissioner James Gordon in Justice League. And for that role, JK Simmons has transformed to an almost unrecognisable degree. Just look at him. Also, keep in mind that the guy is 61 years old.
And for those who think it's fake, uh uh. There's more on his personal trainer's account. https://t.co/mWTfbPFQJn pic.twitter.com/ewh8eG19mY

— Garth Franklin (@darkhorizons) June 8, 2016
Holy crap. Go J.K. Simmons. #workoutforlife pic.twitter.com/cizqPfPjEZ

— Garth Franklin (@darkhorizons) June 8, 2016
No one was buying it when these pictures first emerged on Twitter, but it's true. All of it. We found more on his trainer's Instagram account. Check them out:
We're guessing that Simmons' transformation is happening because Justice League director Zack Snyder hates tradition and wants to make the new Commissioner Gordon look like a buff, alcoholic bouncer.
The liberal changes Snyder made to Batman v Superman didn't really work out, but it doesn't look like that's going to stop him.
Read: Jesse Eisenberg will return as hyper Lex Luthor in Justice League
Read: Jeremy Irons' Alfred will return in Justice League - Part 1
Read: Veteran baddie Willem Dafoe will play a 'good guy' in Justice League
Justice League is currently filming for a November 17, 2017 release.
Follow @htshowbiz for more