A root cause of intolerance is a lack of empathy
It is far easier to typecast someone as evil or anti-national than it is to attempt to understand them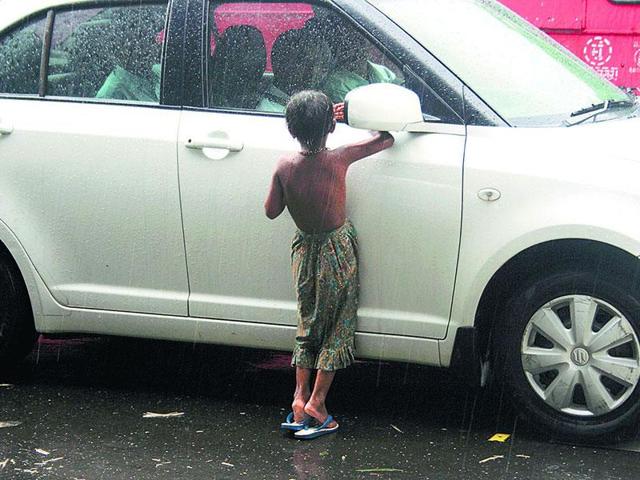 Updated on May 25, 2016 04:33 PM IST
For those of you who enjoy TED talks, you need to see one 'On the importance of empathy', by Sam Richards. In this extremely provocative, yet highly enlightening, presentation, the speaker goes through an imaginary scenario where China, not the US, is leading a uni-polar world, and is exploiting the resources of the US to maintain its standard of living. He shows real pictures of brightly-lit Chinese cities, upper-class Chinese wearing the latest fashions and using the newest gadgets, and contrasts that with grim US towns that have been run down over years of neglect. The most shocking moment comes when he asks the audience to imagine that the Chinese are using American troops to control the average American citizen, who resents the manner in which this foreign intruder is making his life hell.
If you haven't figured it out already, what Sam Richards is trying to get his audience to experience is the life of an average citizen of Iraq, one whose nation has been occupied by the US for over a dozen years and who faces the same kind of hostility from US soldiers, who barge into their houses, arrest them on suspicion of terrorism and generally maintain an air of superiority at all times. Again, real photos of Iraqis being mistreated and their sense of fear whenever Americans are around are shown to the audience. Sam constantly asks: "Can you feel it? Can you go there?" as though the audience has to physically move to a different location in order to understand what it means to be an Iraqi.
READ: Wave of bombings hits Baghdad Shiite areas, killing 69
The world today is all about globalisation and economic growth and who the next unicorn will be. The population has burgeoned to over seven billion and while there are a handful of super-rich and lots of people in the middle class, unfortunately the number of people who are still poor, lack basic amenities, are deprived of their rights as humans and therefore are often regarded as being on the fringes of society, is still too large. While the UN in 1948 drew up the Universal Declaration of Human Rights, that continues to be cited to this day in instances of war, genocide, famine, economic depression and crimes against women and children, the reality is that most of us choose to just not care. It is akin to a Sam Harris asking us "Can you go there?" and we ignore the question, or act as though it is not our business.
READ: From apathy to empathy in just three simple steps
Most countries, apart from a few enlightened ones that have risen above the rhetoric, are focused on economic growth and providing jobs for their people. Jobs that require not just a school education, but increasingly a Bachelors, Masters or even PhD! And as the focus on academic excellence has gone up, with specialisations that just a decade ago did not even exist, what has gone down is the art of empathy — the ability to put yourself in someone else's shoes and see the world through their eyes. We don't need to focus on churning out more engineers, doctors, lawyers or financial analysts — what we do need as a nation and a global community is more empathisers.
READ: Keep it moderate: Too much empathy clouds your understanding of people
One must be careful to not confuse empathy with sympathy — the latter has a very negative connotation, and usually does not result in any positive action to rectify a situation. Very often, the situation cannot be rectified — for example, expressing sympathy at the loss of a loved one. Empathy, on the other hand, should lead to a sense of increased power for the person who puts themselves in another's situation. Try it for yourself — when in a public place, observe those around you and try to imagine their lives. The auto rickshaw driver may not be as well-educated as you, but surely there is some basic humanity that connects you both? The person behind the ticket booth at the metro also has to commute — what is his day like? And do you doubt that the chaiwallah now doesn't dream that maybe one day his son could be the PM?
It is unfortunate that globalisation, while bringing people from different parts of the world into contact with one another, is increasingly leading to greater hostility between different groups. That civilisations have clashed for millennia is well-known; at the same time, interaction between the East and West also led to great advances in all fields of human endeavour — think Marco Polo and Kublai Khan, the monsoon trade between India and the Arab world, and the Greek influence through much of Western Asia. Indians increasingly are travelling abroad and seeing Japan, Turkey, Norway, Australia — not to mention the perennial favourites US and the UK — but are they actually learning what it means to be Japanese, Turk or Norwegian? And from that knowledge, can they learn something that might make their lives, communities and societies better for all?
The debate on intolerance, which has taken up so much air time and column inches in the Indian, as well as foreign, media, has sadly not recognised that a root cause of intolerance is a lack of empathy. It is far easier to typecast someone as evil or anti-national than it is to attempt to understand them. And while empathy has its limits, it needs to occupy a more important place in our lives. If you have any doubts, just ask Sam Richards.
Madhav Acharya works for an energy MNC
The views expressed are personal
Close Story
Personalise your news feed. Follow trending topics