Cash squeeze, shrinking army: Is this the beginning of the end for IS?
May 05, 2016 10:14 PM IST
A reduced flow of foreign fighters, a squeeze on economic operations and US airstrikes have hurt the group
Is this the beginning of the end for IS, the brutal extremist group? 'Islamic State' is both a proper noun and a territorial ambition. For a couple of years, IS seemed to be living the name and the dream. But in April, some of the most important people in America started to say that IS was on a downward spiral. In Baghdad, US vice-president Joe Biden said there had been "serious" progress in wresting back territory from the group and weakening its leadership. And US secretary of state John Kerry said IS's days were numbered.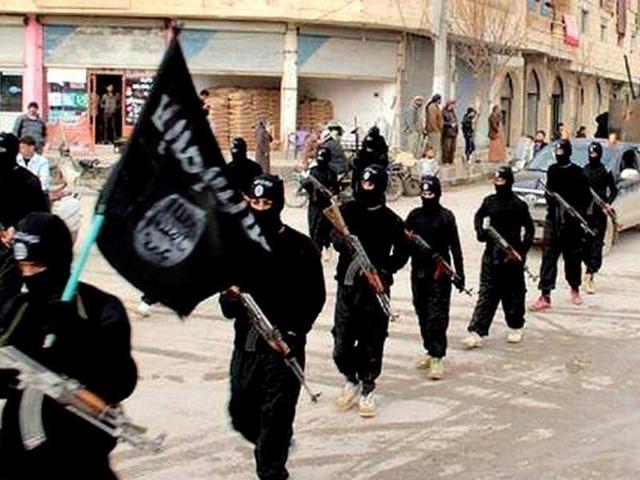 READ: Australian IS leader Neil Prakash killed in air strike in Iraq
India, like much of the world, would want to know if rumours of IS's impending end are true. There are reports that the group has released a video of one of its Indian fighters, a van-driver from Karnataka named Anwar Hussain, who died in Afghanistan in 2014. Some say it's meant to serve as a recruitment tool, which prompts the question: Why would the two-year-old footage of a man who perished in an impossible battle against a legitimate government inspire young Indians to sign up for IS? As a strategy it sounds more like a death rattle from the sound archives than a full-throated cry of the empowered.
Let's consider the facts, not the florid rhetoric of politicians and the flaccid evidence offered by a dated film. The flow of foreign fighters into Iraq and Syria is drying up, according to the US military, or more particularly, Air Force Major General Peter Gersten, deputy commander of operations for the US-led campaign against IS. He quotes newly-obtained internal IS documents that show the group drawing just one-tenth of the 2,000 fighters per month it recruited earlier. On Sunday, the Pentagon revised the estimate of recruits to about 500 a month, but that's still a big drop.
READ: In Iraq, an all-female combat unit seeks to take on Islamic State
IS has halved its fighters' monthly salaries, which the US Congressional Research Service has previously estimated at anywhere between $400 and $600.
Clearly, more than 11,000 US air strikes against IS over the past 20 months have hit home. They have crippled the group's oil operations. This happened while IS was losing territory to the Kurds and the Iraqi Army, and the price of oil was falling worldwide. In any country, such a fiscal crisis would require an emergency international lenders' bailout. For an extremist group with no more than pretensions to being a "state", there is no fallback other than pay cuts and, according to the documents General Gersten quoted, IS exhortations to fighters about limiting the use of electricity and official cars.
READ: IS may be making chemical arms and using them in Iraq, Syria: Watchdog
There was the campaign against IS's oil assets and its men and materials. The second zoomed in on IS's financial infrastructure. And there is the newly assertive effort by US Cybercom to target IS's communication centres and its internet connections, thereby leaving the group in 'virtual isolation' or the technological equivalent of the sands of 7th century Arabia.
Fewer men and less money are powerful indicators of the state of a battlefield adversary and in almost any other circumstance it might be seen as decisive. And yet, it may still be premature to write off IS (and certainly not its ideology). The political crisis in Iraq may slow the momentum of the fight to retake territory. Libya's profusion of governments and slide into ungovernability makes it harder to enable western plans for a coordinated 'squeeze them' strategy to fight IS by hitting it in Syria, Iraq and Libya all at the same time.
It's not the end of IS. It may not even be the beginning of the end, just the opening of a window into an imagined reality — a world without the brand called 'Islamic State'.
Rashmee Roshan Lall is a senior journalist.
The views expressed are personal