Australian IS leader Neil Prakash killed in air strike in Iraq
May 05, 2016 02:58 PM IST
Neil Prakash, Australia's most wanted Islamic State terror suspect who was linked to several failed attacks in Sydney and Melbourne, has been killed in a US air strike in Iraq.
Australia's most wanted Islamic State terror suspect Neil Prakash, linked to several failed attacks in Sydney and Melbourne, has been killed in a US air strike in Iraq, Canberra said on Thursday.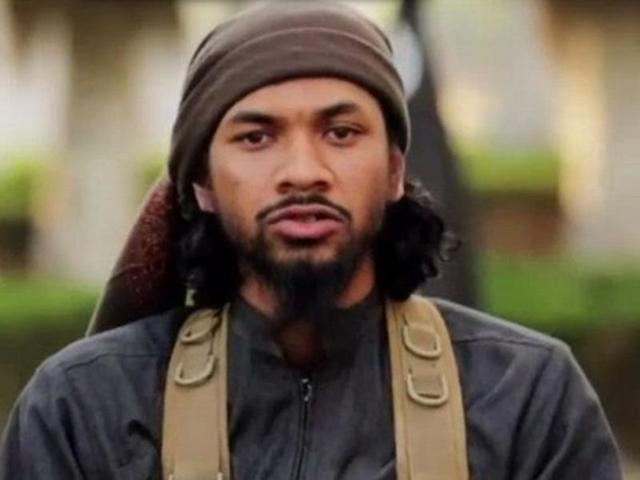 The death of Prakash, the child of Cambodian and Fijian migrants, is considered significant by Australian and US authorities because of his highly prominent and influential role as a senior recruiter for the group.
Attorney general George Brandis called him "the most dangerous Australian involved with ISIL in the Middle East", using an acronym for the Islamic State. "If you wanted to describe him as Australia's number one terrorist you wouldn't be off the mark," Brandis told Sky News.
He said Washington told Canberra that Prakash died in Mosul, Iraq, on April 29 after Australia provided intelligence on his identity and location.
"Neil Prakash was a prominent ISIL member and a senior terrorist recruiter and attack facilitator," he said in a joint statement with defence minister Marise Payne.
"Prakash has been linked to several Australia-based attack plans and calls for lone-wolf attacks against the US. He is considered to be Australia's most prominent ISIL recruiter."
Prakash, the senior-most Australian fighting with the IS, was killed with about a dozen fighters. He was a member of a series of Melbourne gangs as a teenager.
He converted to Islam in 2012 in the company of Harun Mehicevic, a radical preacher linked to Melbourne's al-Furqan Islamic Centre. Prakash sneaked into Syria in 2013 and appeared in several IS propaganda videos.
The US military and its coalition partners have launched more than 12,000 air strikes against the IS and Prime Minister Malcolm Turnbull said more Australians were in their sights.
"Australians who think they can go to Syria and Iraq and fight with Daesh have to recognise that they will be targeted," he told Sky News.
"They are waging war against Australia and they are enemies of Australia once they choose to wage that war in those theatres."
Home-grown extremists
US authorities also told the government that Australian woman Shadi Jabar Khalil Mohammad was killed in an air strike near the Syrian city of Al-Bab on April 22, along with her Sudanese husband.
"Mohammad and her husband, Abu Sa'ad al-Sudani, were both active recruiters of foreign fighters on behalf of ISIL, and had been inspiring attacks against Western interests," said Brandis.
She was the sister of Farhad Jabar, a 15-year-old who shot dead police employee Curtis Cheng in Sydney last October. The teenager was killed in gunfire shortly afterwards.
Prakash, who left Australia in 2013 and was known as Abu Khaled al-Cambodi, was linked to an alleged terror plot on Anzac Day last year, when Australia honours its war dead.
He has also appeared in IS propaganda videos, including one last year calling for attacks on Australia.
"His death disrupts and degrades ISIL's ability to recruit vulnerable people in our community to conduct terrorist acts," added Brandis, who said that between 50 and 59 Australians had so far been killed fighting for jihadists in Iraq or Syria.
At least 110 more are still battling with Islamic State.
Australia has long been concerned about home-grown extremism and raised the terror threat alert level to high in September 2014.
At least six attacks have been foiled on Australian soil over the past 18 months, according to the government. But several have taken place, including the terror-linked murder of Cheng.