Infosys techie murder: Dealing with rape and murder on India's IT campuses
Updated on Jan 30, 2017 05:27 PM IST
Campus security – be it of companies or colleges – must build on cultural, procedural, legal, and above all, preventive measures.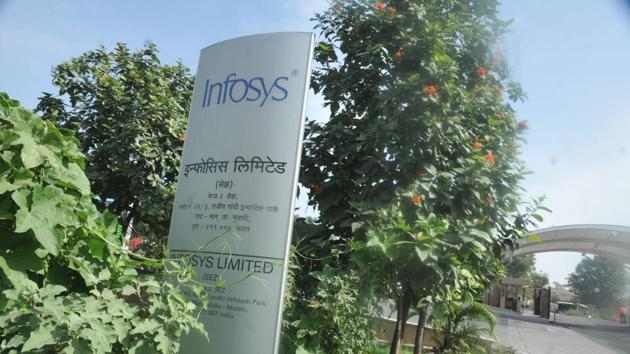 If Indian IT companies are known for something other than innovation and big profits, it is this – beautiful and sprawling campuses. Adorned with imperial palms, exotic fountains and designer landscaping, these are sybaritic edifices to India's economic rise. They are also a beacon of hope for the country's young and talented.
Yet, the beauty of these campuses can hardly hide an ugly truth.
From Infosys to Tata Consultancy Services, many of these companies have struggled to guard the safety of workers, a concern brought back into focus by the alleged murder of a 25-year-old woman at an IT park in Pune on Sunday.
Rasila Raju OP, who was found dead with a computer cable around her neck on the ninth floor of Infosys' facility in Pune, is the latest in a growing list of IT workers kidnapped, molested, raped or killed on campus. Often, a company security guard or a driver is accused of these crimes.
Read: Infosys techie murdered on Pune campus, security guard arrested
About half of India's 3.7 million people employed with the IT and outsourcing industry are women. Many work overnight shifts to be on the same time zone as their foreign clients.
To be sure, many companies have tightened the vetting of drivers and security guards. They have also made new rules such as not allowing women to travel alone with drivers or setting up security patrols to monitor cabs.
But changes such as screening drivers and guards have not kept pace with the number of outsourcing employees.
Industry lobby, Nasscom, framed a code of conduct listing some of these steps to ensure the safety of staff while they commute to work or are in office itself. These guidelines came into force after a horrific rape of an employee of Hewlett Packard in Bangalore in 2005. She was returning home after a late shift.
So how should companies secure their workers?
The demographic diversity of India's IT industry only amplifies the challenge of guarding the security of its workforce. Naturally, then, campus security – be it of companies or colleges – must build on cultural, procedural, legal, and above all, preventive measures.
In the developed world, campuses have their own police. The Cambridge University Constabulary guards the famed centre of learning in Britain. In the United States too many colleges are secured by a separate police force.
In India, where the police are burdened and resources stretched, a dedicated campus force would have to be paid for by companies. A more plausible solution is an appropriate blending of police and contract security with clearly delineated responsibility-and-command structures.
Read: Pune Infosys techie murder: IT workers stunned, question 'outsourced' security
Blending physical security with technology helps overcome the shortcoming of depending on one or the other.
Most campuses have a three-tier technology-based security structure with close circuit PTZ cameras, boom-barriers, X-ray bag scanners, flap-barriers and swipe cards.
But what many companies don't have are campus security patrols on foot or vehicles, quick reaction teams to work closely with the local police or a campus-wide notification system for all staff, a whistle alert scheme or an anti-rape programme for employees and support staff.
At Infosys' facility in Pune, where Rasila was found dead, blue-and-grey spaceship-like structures add to the brilliance and appeal of the campus architecture.
But for about its 35,000 employees, most of them young, these must now be a rude reminder that designer offices serve no purpose unless the people who work in them feel safe.