How India can go forward on tackling human trafficking
Jul 23, 2018 11:15 AM IST
It can no longer be understood only as a matter of crime as the newly introduced Bill on the issue does. It is equally a development issue.
The Union minister for women and child development, Maneka Gandhi, introduced the Trafficking of Persons (Prevention, Protection and Rehabilitation) Bill, 2018 in Parliament on July 18, 2018. Trafficking at the most basic level is the recruitment, harbouring or transportation of a person under force for purposes of extreme exploitation involving sexual act, forced labour, slavery, and practices similar to slavery. That it needs to be addressed through law is a foregone conclusion. This is where the Bill, long in the making, disappoints. It renders India a follower of a failed carceral approach to trafficking, based on a prosecution-driven, raid-rescue-rehabilitation model. Ignoring India's own rich jurisprudence on labour exploitation, the Bill is a highly punitive legislation, many provisions of which are constitutionally suspect and are against the spirit of international law, that pays lip-service to victims of trafficking and fails to respond to the precarious working conditions of millions of Indians. It will be a setback for already marginalised groups, including bonded labourers, child labourers, migrant workers, sex workers and transgender persons.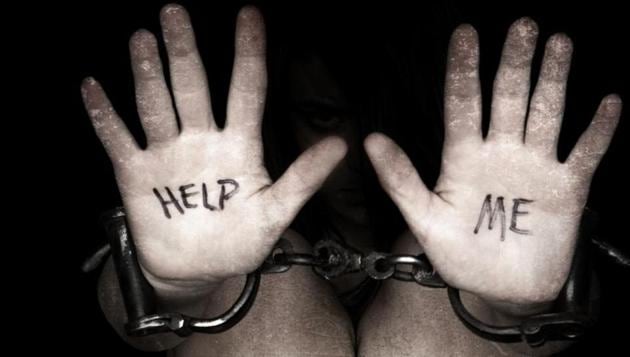 The current spate of anti-trafficking laws around the world followed the adoption of the UN Protocol on Trafficking in 2000 alongside the Smuggling Protocol, supplementing the UN Convention Against Transnational Organised Crime. Being a criminal law instrument, the Protocol counters organised crime by focusing on individual bad actors. In the early years, trafficking was conflated by countries with sex trafficking and sex work. The Western states additionally had a vested interest in using the Protocol for border control to counter increased labour migration, often repatriating victims of trafficking to their home countries.
Long before the Western states responded to trafficking however, India, like Brazil, pioneered labour law responses to problems of extreme exploitation, and this provided a more practical, humane and effective approach. Recognising that force and exploitation were both endemic, laws on bonded labour, contract labour and inter-state migrant work imposed obligations on intermediaries and principal employers instead, to improve conditions for workers. Prosecution was envisaged only in limited situations, and the focus was on community-based rehabilitation of bonded labourers.
The 2018 Trafficking Bill on the other hand is a draconian criminal law that pursues raids and rescue followed by the rehabilitation of workers in government homes. It extends the strategies of anti-sex work laws to all sectors of work with absurd results such as the proposed closure of entire areas of the economy including farms, factories and households. Since trafficking is fundamentally a problem of labour exploitation, the government must instead strengthen workers' rights through robust labour laws and improved labour governance to prevent their slide into extreme exploitation. Sadly, this perspective is missing in the Bill as workers' groups and trade unions were not consulted in its drafting.
As international discourse on trafficking has expanded to include forced labour and labour exploitation under the capacious term 'modern slavery', countries now require large employers like corporations and governments to report on forced labour in their supply chains. The US state of California and the UK pioneered this approach through supply chain transparency legislation. The Australian Parliament is considering a Modern Slavery Bill to cover government agencies, and New South Wales has passed a modern slavery law that regulates public agency procurement. France requires corporations to prepare vigilance plans with worker input on violations of laws relating to human rights, health, security and the environment. The Indian Bill has no such provision.
As trafficking is mainstreamed into the UN Sustainable Development Goals, India is sending mixed messages to the international community on meeting this target. Niti Aayog vociferously protested the 2017 Global Estimates on Modern Slavery (GEMS) produced by the International Labour Organization and the philanthrocapitalist group Walk Free Foundation, and rightly so. The Bill however seems to be endorsing a simplistic raid-rescue-rehabilitation model advocated by abolitionist groups aligned with Walk Free.
Trafficking can no longer be understood as a matter of crime as the Bill does. Trafficking is a development issue and threatens to have trade implications as US law restricts the import of goods produced with forced labour; Australia is contemplating a similar law. FDI could also be negatively impacted. As the international discourse on trafficking and forced labour rapidly shifts, India needs to do more than recycle a failed criminal law model and rethink trafficking in a holistic fashion. At the very least, the government must refer the Bill to a standing committee for comprehensive consultations with Indian trade unions and workers' groups.
Prabha Kotiswaran is a reader in law and social justice, King's College, London
The views expressed are personal