How the British impoverished India
Oct 30, 2018 01:02 PM IST
When the Crown took over from the Company, from 1861 a clever system was developed under which all of India's financial gold and forex earnings from its fast-rising commodity export surplus with the world, was intercepted and appropriated by Britain
'How exactly did the British manage to diddle us and drain our wealth' ? was the question that Basudev Chatterjee (later editor of a volume in the Towards Freedom project ) had posed to me 50 years ago when we were fellow-students abroad. After decades of research I find that using India's commodity export surplus as the measure and applying an interest rate of 5%, the total drain from 1765 to 1938, compounded up to 2016, comes to £9.2 trillion; since $4.86 exchanged for £1 those days, this sum equals about $45 trillion.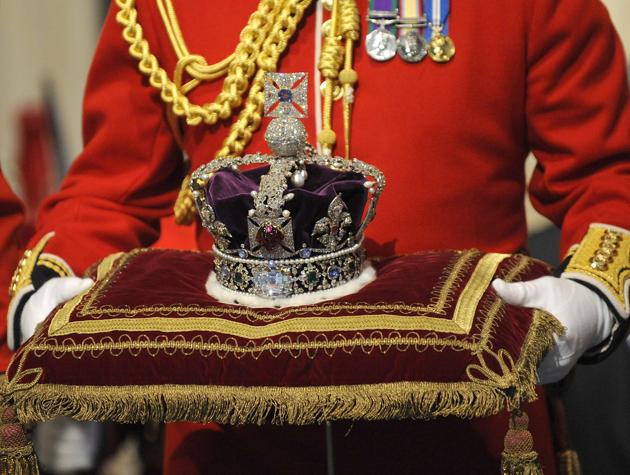 The exact mechanism of drain, or transfers from India to Britain was quite simple. The key factor was Britain's control over our taxation revenues combined with control over India's financial gold and forex earnings from its booming commodity export surplus with the world. Simply put, Britain used locally raised rupee tax revenues to pay for its net import of goods, a highly abnormal use of budgetary funds not seen in any sovereign country. The East India Company from 1765 onwards allocated every year up to one-third of Indian budgetary revenues net of collection costs, to buy a large volume of goods for direct import into Britain, far in excess of that country's own needs. Since tropical goods were highly prized in other cold temperate countries which could never produce them, in effect these free goods represented international purchasing power for Britain which kept a part for its own use and re-exported the balance to other countries in Europe and North America against import of food grains, iron and other goods in which it was deficient. The British historians Phyllis Deane and WA Cole presented an incorrect estimate of Britain's 18th-19th century trade volume, by leaving out re-exports completely. I found that by 1800 Britain's total trade was 62% higher than their estimate, on applying the correct definition of trade including re-exports, that is used by the United Nations and by all other international organisations.
When the Crown took over from the Company, from 1861 a clever system was developed under which all of India's financial gold and forex earnings from its fast-rising commodity export surplus with the world, was intercepted and appropriated by Britain. As before up to a third of India's rising budgetary revenues was not spent domestically but was set aside as 'expenditure abroad'. The Secretary of State for India in Council, based in London, invited foreign importers to deposit with him the payment (in gold, sterling and their own currencies) for their net imports from India, and these gold and forex payments disappeared into the yawning maw of the SoS's account in the Bank of England. Against India's net foreign earnings he issued bills, termed Council bills (CBs), to an equivalent rupee value. The rate (between gold-linked sterling and silver rupee) at which the bills were issued, was carefully adjusted to the last farthing, so that foreigners would never find it more profitable to ship financial gold as payment directly to Indians, compared to using the CB route. Foreign importers then sent the CBs by post or by telegraph to the export houses in India, that via the exchange banks were paid out of the budgeted provision of sums under 'expenditure abroad', and the exporters in turn paid the producers (peasants and artisans) from whom they sourced the goods.
The United Nations (1962) historical data for 1900 to 1960, show that for three decades up to 1928 (and very likely earlier too) India posted the second highest merchandise export surplus in the world, with USA in the first position. Not only were Indians deprived of every bit of the enormous international purchasing power they had earned over 175 years, even its rupee equivalent was not issued to them since not even the colonial government was credited with any part of India's net gold and forex earnings against which it could issue rupees. The sleight-of-hand employed, namely 'paying' producers out of their own taxes, made India's export surplus unrequited and constituted a tax-financed drain to the metropolis, as had been correctly pointed out by those highly insightful classical writers, Dadabhai Naoroji and RCDutt.
Surplus budgets to effect such heavy tax-financed transfers had a severe employment–reducing and income-deflating effect: mass consumption was squeezed in order to release export goods. Per capita annual foodgrains absorption in British India declined from 210 kg. during the period 1904-09, to 157 kg. during 1937-41, and to only 137 kg by 1946. If even a part of its enormous foreign earnings had been credited to it and not entirely siphoned off, India could have imported modern technology to build up an industrial structure as Japan was doing. Instead the masses suffered severe nutritional decline and independent India inherited a festering problem of unemployment and poverty.
Utsa Patnaik is Professor Emeritus, Centre for Economic Studies and Planning, Jawaharlal Nehru University
The views expressed are personal
"Exciting news! Hindustan Times is now on WhatsApp Channels
Subscribe today by clicking the link and stay updated with the latest news!"
Click here!