India must refresh its foreign policy
May 21, 2019 07:34 PM IST
As the global power balance shifts, the next government will face several challenges
The next government in India will face several foreign policy challenges as the international order copes with a shifting balance of power and mutating competitive strategies of its primary determinants. One of the main challenges will be to deal with the contradictions in the US-Russia- China relationships, and in India's relations with each of them.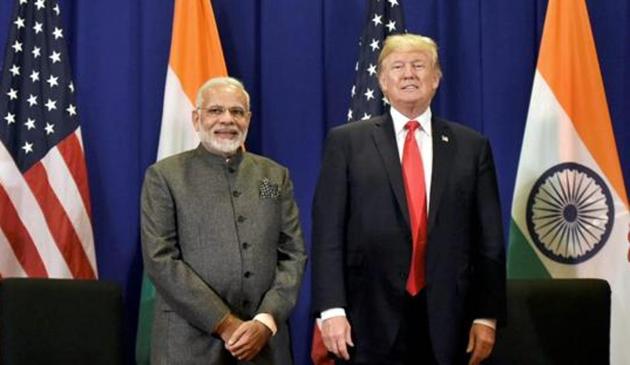 In terms of comprehensive national interest, the relationship with the United States (US) remains critical for India. At $140 billion, it is our largest trading partner, and recipient of bulk of our Information Technology services exports. Despite being an overall trade deficit country, we have a nearly $25 billion surplus with it. It also hosts the largest number of Indian students (200,000) in foreign universities, the largest single country presence of Indian origin diaspora (4 million). It has an investment stock of around $28 billion in India, while Indian companies have invested around $18 billion in the US, especially over the past decade. Defence trade has risen from close to zero in 2008 to $18 billion today, and interoperability has been increased through regular bilateral and trilateral (Malabar, with inclusion of Japan) exercises, and signing of agreements providing for logistics support (LEMOA), and communications compatibility (COMCASA). Technology and co-production partnerships are being worked upon. It has supported and piloted India's aspirations in multilateral export control regimes such as Nuclear Suppliers Group, Missile Technology Control Regime, Australia Group, and Wassenaar Arrangement.
Stay tuned with breaking news on HT Channel on Facebook.
Join Now
The US, however, remains a difficult partner. It expects others to accept its foreign policy choices, often driven by its own domestic compulsions and preferences. Following political fatigue with two decades of post-Cold War unilateral military interventions, it has increasingly weaponised economic policies, variously sanctioning individuals, entities, governments and countries. Its partners are expected to follow, either on account of support they have received or may need, or in light of cost-benefit analysis, factoring in the deeper linkages with the US economy and society. India's energy import bills will be higher on account of US sanctions on Iran and Venezuela.
Russia is another critical partner. Despite the post-1990 diversification, it still accounts for around 60% of our defence inventory. It has provided vital political support since the 1950s, including at the United Nations. However, it has become increasingly linked to China for energy and finance on account of difficulties in its relationship with the US and Europe. It has initiated military exercises and supplies to Pakistan. Its outreach to the Taliban in Afghanistan has not been in sync with India's being in lock step with the Afghan government.
Unless the US-Russia relationship moves to a more cooperative and less adversarial plane, India will be subjected to policy choices that could cause negative reactions in the US, Russia or both. The US domestic Countering America's Adversaries Through Sanctions Act provisions, which make India's acquisition of S- 400 missile defence system from Russia sanctionable, is one indication.
There is some convergence in the US and Indian approach to the Indo-Pacific, where the region is coping with the consequences of the economic and military rise of China, its militarisation of some features in the South China Sea, and its growing military and economic footprint in South Asia and the Indian Ocean. India has its own particular difficulty on account of the Chinese pressures on the unresolved border, its support for Pakistan, huge imbalance in trade, and security implications of potential penetration in technology sectors, including 5G.
China has also repeatedly weaponised its economic policies. Japanese companies faced boycotts when differences with Japan over Senkaku islands reached a pitch. Korean company Lotte had to shut down its operations in China when it made land available for deployment of US THAAD missiles. European countries have been subjected to similar pressures, often successfully, when their leaders have met the Dalai Lama, or they have sought to honour Chinese dissidents.
At the same time, India would benefit from enhancing elements of cooperation and interaction in the otherwise inevitably competitive relationship with China. This would lessen the sharpness in the adversarial aspects, create uncertainty in Pakistan's calculus about Chinese support on every occasion, and widen options for India.
Since India strives for strategic autonomy in a multipolar world, relations with Japan, Australia, countries in South, Central and West Asia, Europe, Asean, Africa, Latin America, and in the Caribbean and the Pacific, would need to be further consolidated focusing on trade, investment, connectivity and emerging technologies. There would have to be better implementation of India's plans and commitments, a constant refrain from our partners.
Another challenge will be managing the relationship with Pakistan. While maintaining the firmness of message on terrorism, the balance between engagement and alienation will need to be constantly reassessed so that others do not find this a continuing opportunity to exploit to their purposes, and we are not faced with a constant India-Pakistan hyphenation. There is a limit beyond which Pakistan cannot be isolated, reflected now in the progress in its negotiations for next IMF loan despite being on the Financial Action Task Force grey list, and praise from the US for facilitating its dialogue with the Taliban.
Our economic relations with other countries will need a fresh approach. So far, our political-strategic relations, and the economic relationship, have essentially been pursued in silos. There is no regular mechanism in the government to take a coordinated look at the economic and strategic aspects of our external relationships. There needs to be a strategic approach to the economic relationships. More engagement will increase mutual leverage. At the same time, too much dependence on any one major player would expose us to potential economic pressures. Economic relations with the US, Russia and China should be enhanced, so that they also get a stake in India's success. This should be balanced by consolidation with Europe and Japan, they have so far not shown proclivity or capacity for unilateral economic measures. Our outreach to others in Asean, South and West Asia etc should be similarly influenced.
The next five years and beyond will be a challenging time for Indian diplomacy. The global balance of power is shifting. There is a new growing adversarial power in our neighbourhood. A paradigm shift in technology is imminent. Contradictions in our relationships with friends, as with adversaries, would need to be managed to maximise the space for autonomy of our decision making.
Arun K Singh is former Indian ambassador to the United States
The views expressed are personal