It's time we protected those who stop to help those in distress
Updated on Feb 20, 2018 11:37 AM IST
Three out of four people in India are hesitant to help an unknown injured person lying on the road. But a few Indian states have begun assuring the Good Samaritans they won't be harassed or intimidated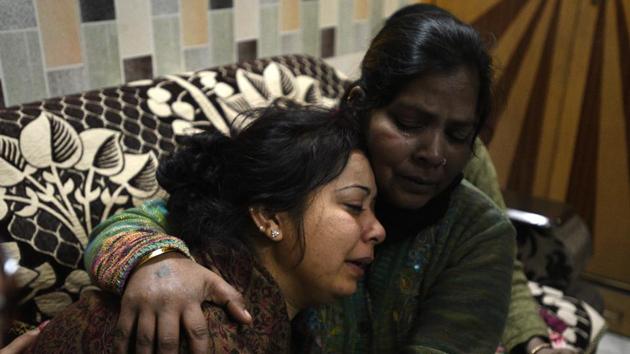 Karuna Raina and Piyush Tewari
Driving back home from a wedding, humming a song as it played on the radio, 43-year-old Vinod Mehra was unaware of what lay ahead. As he was driving with his teenaged nephew, a Maruti Eeco grazed against his vehicle. This was the start of a series of unfortunate events. The four men in the Eeco chased Vinod's car, stopped him, pumped bullets in his chest, and fled. His teenaged nephew was left alone to handle the crisis. Dazed by such a turn of events, the nephew begged passersby for help, but for 30 crucial minutes, no one stopped. Finally, a guest returning from the same wedding saw their vehicle and took Vinod to the hospital. It was too late by then.
This is not the first time that an injured person on the road did not get help from passersby.
In 2015, more than four lakh accidental deaths were reported in India, of which close to 1,50,000 occurred in road mishaps alone. According to the 201st Report of the Law Commission of India, 50% of those killed in such crashes could have been saved if timely medical care had been provided. Given the poor condition of emergency medical responses in most parts of India, bystanders can play a game-changing role in saving lives, but they are hesitant to intervene. A 2013 study by the SaveLIFE Foundation established that three out of four people in India are hesitant to help an unknown injured person on the road. As many as 88% of them attributed their hesitation to fear of harassment and intimidation at the hands of the police, hospitals and courts.
Armed with a long list of cases where victims had died due to lack of timely care, the SaveLIFE Foundation filed a PIL in the Supreme Court asking for comprehensive nationwide protection for good Samaritans. The government eventually supported the petition. On March 30, 2016, the Supreme Court invoked article 141 of the Constitution to, in effect, institute a Good Samaritan Law. This framed a set of binding directives that insulate people from legal and procedural hassles that have traditionally followed after they have helped someone. Implementation of the Good Samaritan Law, however, has been extremely weak since then.
In some states though, things are beginning to change as local laws and policies are being enacted to ensure implementation of the Supreme Court judgment. Karnataka's legislature, for instance, has passed a Bill to ensure the protection of Good Samaritans. It is awaiting the President's assent. The Bill doesn't differentiate between helping victims of accidents and heinous crimes. Rescuers of victims such as Mehra will also be covered by that policy. Kerala, too, has announced plans to introduce a comprehensive Bill. It has, in fact, gone a step ahead to ensure the law also includes the establishment of a network of ambulances and volunteers to assist the injured. Delhi and Odisha have announced policies to encourage and reward good Samaritans.
Such steps are commendable and must be adopted by each and every state in the country. Enacting a local Good Samaritan Law ensures that there's ownership within the state for protection of the protectors. It also ensures that supporting systems such as Good Samaritan-friendly medico-legal forms and grievance redress mechanisms are established at the levels of the local police, hospitals and courts.
The easiest thing to do when someone dies on the road is to blame passersby for not helping. The more difficult thing to do is to ensure that professional emergency medical care is made available to the victim, both inside and outside the hospital. And the one thing that is needed even before that is to ensure that citizens who invoke such a system by calling for help or rushing the injured to a hospital have the confidence that the system will not harass or intimidate them. Only then will victims of accidents and crimes have a fighting chance of survival.
Karuna Raina is senior manager, policy and research and Piyush Tewari is CEO of SaveLIFE Foundation, a non-profit committed to improving road safety and emergency medical care
The views expressed are personal
Close Story
Personalise your news feed. Follow trending topics