Sexual violence against women in riots and other mass crimes is being 'normalised'
Syeda Hameed and Salina Wilson
May 11, 2017 10:32 AM IST
We live in a social regime where women are seen as an embodiment of men's izzat (honour). Attacking 'their women' then becomes the undoing of the whole community.
Bilkis Bano. The name and the face have been haunting me since the judgment was announced on her case by the Bombay High Court on May 4.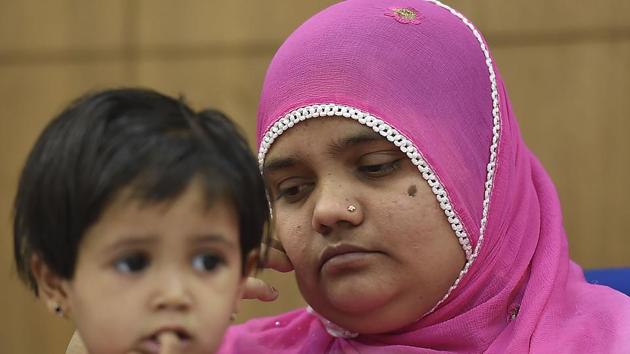 In March 2002, our group of six women arrived in Ahmedabad to document what had happened to the Muslim women in course of the Gujarat carnage. We were Muslims, Christians and Hindus, although faith was not a factor in our selection. We were bound to one another by a bond that defies definition. It propelled us from camp to camp, from taluka to taluka. We divided ourselves in two groups so that we could cover more ground. We wanted to meet as many people and families as we could, to authenticate our account and try to seek justice for the people who had lost their families, homes and above all, hope.
The report we drafted, pointed out compelling narratives of the most extreme forms of sexual violence during the 2002 riots. Testimonies of rape, gang rape, mass rape, stripping and molestation were cited. Many of the rape victims had been burnt alive so that there would be no evidence to trace back to the perpetrators.
The pattern of sexual violence one sees during pogroms is a part of what Paul Brass would call the "institutionalised riot system" through which violence in produced and re-produced. One needs to pay attention to the spirit behind the transgressions that becomes the driving force in the hypermasculinity towards women. The framework of this spirit does not tolerate timidity, but instead, provokes men from majority communities to 'act'. We live in a social regime where women are seen as an embodiment of men's izzat (honour). Attacking 'their women' then becomes the undoing of the whole community.
Over the years, we have not seen the media consistently report gory details of the sexual violence faced by Bilkis, Yasmin, Zarina, Kausar and the multitude of other Muslim women and children, being repeated or debated for getting them justice. We have not seen these dangerous mechanisms of provocation, through speeches and symbolic gestures, having any place in the passionate table-thumping prime time television debates.
It is curious how the collective consciousness of the people is not aroused when there is not one but multiple crimes — murder, gang rape, burning alive, stripping in public —committed.
What is the responsibility of print, electronic, digital and social media in influencing the mass opinion into selective consciousness? Does this consciousness vary if the location of violence is rural or urban? Does this consciousness lessen if the woman belongs to a minority or other marginalised community?
Is sexual violence against minority women normalised to a fearful degree?
One may not have a 'yes' or 'no 'answer to these questions, but these are necessary to be asked. Necessary for remembering the women's bodies which were a site of gruesome violence and now a site of protest and struggle, necessary to determine whether the media display of these incidents influence the way pressure builds up in our courtrooms for deciding the quantum of punishment, necessary so that we the people are solidly behind brave women like Bilkis who continue to fight for justice.
While addressing the press conference, Bilkis said "mujhe insaaf chahiye, badla nahi" (I want justice, not revenge), reminding us of the indomitable Queen of Sheba, who in the Koran bears the name, Bilkis.
Syeda Hameed is the founder member and current president of the Muslim Women's Forum.
Salina Wilson is a senior fellow with the Muslim Women's Forum.