Why India needs to keep a close eye on the progress in the US-Taliban talks
May 06, 2019 09:53 PM IST
New Delhi has, so far, protected its interests by being in lock step with the Afghan government. But new outreach may be required with the start of intra-Afghan dialogue
US special representative for Afghanistan reconciliation, Zalmay Khalilzad, is in Delhi on May 6-7 to update Indian officials on the current status of his negotiations with the Taliban, and international as well as Afghan government responses to his strategy.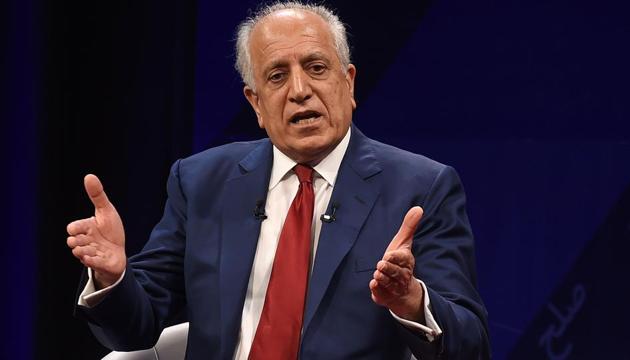 He has so far not seen India as central to his efforts. His interaction with Indian officials, in this context, has been sporadic. He had visited Delhi on January 10-11, coinciding with the Raisina Dialogue, after several rounds with the Taliban and several visits to other countries. He had met the visiting Indian foreign secretary in Washington in mid- March. His visit this time follows another round of negotiations with the Taliban in Qatar from May 1, preceded by a visit to Pakistan.
Stay tuned with breaking news on HT Channel on Facebook.
Join Now
Negotiations with the Taliban are focusing on four aspects: the pace of withdrawal of foreign troops; Taliban's commitment to not again allow Afghanistan to be a base for attacks against other countries; intra-Afghan dialogue; and reduction of violence leading to a comprehensive ceasefire.
So far there has been limited progress. Reports indicate that the Taliban are pressing for a quick withdrawal of US and North Atlantic Treaty Organization (NATO) forces, so as to strengthen their own relative presence on the ground. The US has been suggesting a drawn-out withdrawal, so that the present situation is not destabilised. A statement issued after the April 25 trilateral meeting between the US, Russia and China in Moscow spoke of an "orderly and responsible withdrawal of foreign troops as part of the overall peace process".
Taliban's representatives have indicated willingness to commit to not allowing Afghanistan to be used for international attacks. However, they seem reluctant to commit to not allowing terrorism, arguing about lack of consensus on the term, and having partnered with several identified groups in the past, including the Haqqani network. The Moscow trilateral statement took "note of Afghan Taliban's commitment to fight ISIS, cut ties with Al- Qaeda, ETIM and other international terrorist groups, ensure the areas they control will not be used to threaten any other country". This is a commitment more difficult to monitor and enforce once Taliban become part of the governance structure. Pakistan has for decades denied any involvement with the terrorist groups it has sponsored. From India's perspective, we will need to monitor the Taliban's approach to groups fostered by the Pakistani state to target India.
The intra- Afghan dialogue is proving to be the most intractable. Taliban have, so far, refused to sit across the table with the Afghan government, describing it as illegitimate. In February, it met in Moscow, with a group of Afghan leaders from Kabul, opposed to the Ashraf Ghani government. In November 2018, it accepted the presence during another meeting in Moscow, of representatives from the Afghan High Peace Council, seen as non- governmental. It called off a meeting in the UAE, when others pressed its representatives to meet with an Afghan government delegation. The present Afghan governance structure itself seems to be fractured. Former President Hamid Karzai had led the group for the February Moscow meeting, bypassing the government. Many leaders, including the chief executive of Afghanistan, Abdullah Abdullah, stayed away from the consultative Loya Jirgah convened by President Ghani earlier this month for endorsement of structure and objectives for negotiations with the Taliban. On April 7, the Afghan government announced that it would set up a Reconciliation Leadership Council to further appoint negotiators and to guide the process. It has not been able to do so. The disarray in the ranks of the government and its constitutional opposition will no doubt enhance the space for the Taliban to manipulate.
Reduction in violence and ceasefire has also been elusive. On March 20, the Afghan government declared Operation Khalid to enhance efforts at security. On April 12, the Taliban launched its annual spring offensive, naming it Operation Fateh, targeting international and local forces. Several attacks have taken place with Afghan and international security forces casualties. Taliban seem reluctant to agree to ceasefire fearing opposition in its own ranks, fighting being the glue that keeps the group together, and fearing loss of influence if fighters on the ground begin to disband.
Khalilzad was appointed to this position in September 2018. This was seen as indication that President Donald Trump's willingness to continue with the effort in Afghanistan was at its end. Earlier, in February 2018, the then US acting special representative for Afghanistan and Pakistan, Alice Wells, had ruled out the Taliban request for direct talks with the US until it engaged with the Afghan government. This was now being abandoned. The change in position was visible by July when General John Nicholson, head of the US and NATO Mission, said that the US was ready to talk to the Taliban and discuss the role of international forces.
Aside from several rounds with the Taliban and Pakistan, Khalilzad has also attempted to orchestrate international support. Two rounds of US, Russia, China trilateral have been held, with a third planned for Beijing. He has also had meetings with the European Union, countries in Europe, Central Asia, Turkey, the UAE, Saudi Arabia.
There is clearly some momentum in the process, even if major difficulties remain. India has protected its interests by being in lock step with the Afghan government. The differences within present structure in Kabul will, however, call for some nimble-footedness. Once the Afghan government begins to talk with the Taliban, and its members are exempted from travel bans and taken out of terrorism lists, India will need to explore new outreach.
Arun K Singh is a former Indian ambassador to the United States.
The views expressed are personal