Career Horoscope Today, January 31, 2023: Get on the fast track
Feb 14, 2023 05:25 PM IST
Daily Horoscope Today, 31 January 2023: Get daily career astrological predictions that will help you prosper at your workplace.
Aries: Your workday today should go off without a hitch. You should have no trouble completing any tasks that have been assigned to you. Even if you feel like slowing down, you'll eventually get your rhythm going, and that will give you the energy and focus you need to see your initiatives through. Do something enjoyable once you've completed your tasks. You've earned it.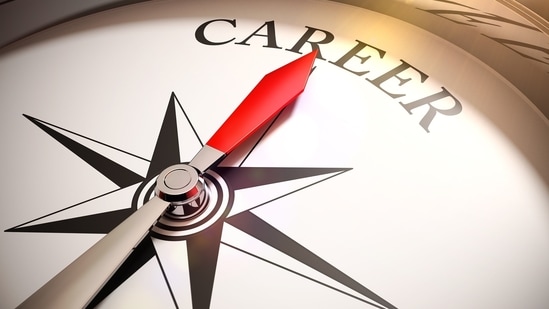 Taurus: Today is the day to broach the subject of promotion with your supervisor. If you can convince your superior of the merits of your advancement through reasoning and facts, you can expect a positive discussion. Don't be shy about discussing financial matters and your expectations now because your supervisor is probably in a giving mood. In the end, it will be worth it.
Gemini: You are likely to have feelings of restlessness and distraction throughout the day. Maintain a low profile until you are able to overcome this pessimistic attitude. If you don't, you risk letting your feelings get the best of you and getting into an altercation with your boss. Because of this, the trajectory of your work life might take an unexpected turn for the worst.
Cancer: It's a terrific day to put yourself out of your comfort zone and do something different. Trying something new is a great way to incentivise yourself while also allowing your imagination free rein. Applying what you know to a new situation can go smoothly if you already know the fundamentals. Sharing it with your co-workers can be fun once you have mastered the task.
Leo: Make an effort now to do better tomorrow. You may have seen a decline in your performance and output as of late; now is the time to redeem yourself in the eyes of your superiors by working harder than ever before. It may be enticing, but you must resist the urge to become involved in the mayhem going on around you at work. Just keep working hard, and you'll succeed.
Virgo: Take use of your heightened focus and energy to tackle some particularly challenging chores today. The most mental effort will be expended during brainstorming sessions with co-workers and supervisors on crucial projects. To get things done, you must assign certain tasks to your team or juniors. Keep your mind on the tasks at hand, and good fortune will find you.
Libra: Today, important discussions can take longer than expected or that key individuals may take their time getting back to you. If you are experiencing an influx of brilliant ideas, it will be a while before you can put any of them into action. Still, you're heading in the right path, so keep going. You're on the correct track with the objectives you've set for yourself. It is only a matter of time.
Scorpio: It's in everyone's best interest to maintain morale and push for loftier goals as a unit. Take on hard and novel circumstances with ease thanks to your dogged resolve and quick thinking. In order to maintain your current success, you may soon have to make some snap judgements. You can avoid a major problem at work if you get help from your co-workers at the right time.
Sagittarius: It's possible that today you'll be inundated with issues, some of which may need simultaneous attention from many sources. All of your managerial chops will be put to the test. You might expect some strategy meetings in addition to the regular office operations. Smooth professional growth will be assured as your bosses will notice your workings and will be mighty impressed.
Capricorn: Now more than ever, you must act as a guide and counsellor to your professional associates. A co-worker might wish to vent about their problems at work. Have a little patience for others who seem to be exaggerating their problems. Don't let your frustration get the best of you. You never know when you'll need someone with strong listening skills.
Aquarius: You should keep your personal life and work life distinct, but you should make time to get to know your co-workers. This will reduce stress in the job and encourage your co-workers to help you out. This will also ensure a better understanding about the working environment and mutual expectations. Enjoy yourself; this is not the time to bring up business matters.
Pisces: There's no better day than today for having a wider range of options available to you. People that radiate energy and joy will stand out to you today. The more initiative you take, the more vibrant you will feel. Maybe you have an unforeseen urge to jump into an unknown territory to express your creativity. Get on the fast track and do what you like.
----------------------
By: Neeraj Dhankher
(Vedic Astrologer, Founder - Astro Zindagi)
Email: info@astrozindagi.in, neeraj@astrozindagi.in
Url: www.astrozindagi.in
Contact: Noida: +919910094779
"Exciting news! Hindustan Times is now on WhatsApp Channels
Subscribe today by clicking the link and stay updated with the latest news!"
Click here!