Weekly Horoscope Pisces, 15-21 January 2023: Downtime with friends
Jan 15, 2023 09:13 AM IST
Horoscope Weekly for January 15-21 to read the daily astrological prediction for Pisces. Expect a prosperous financial future for yourself.
PISCES (Feb 20-Mar 20)
Weekly Astrological Prediction says, the native Piscean will be brimming with vitality and self-assurance. Working diligently on the professional front will equip you to handle any challenge. Expect a prosperous financial future for yourself. Investment gains could be made with some careful planning. There should be peace and harmony at home. After a particularly stressful period, you may finally have some downtime to spend with your loved ones. Your outward appearance of romance may be full of optimism. It's possible that newlyweds will experience a surge of physical and emotional closeness. On the other hand, your health might require some extra care. Injuries and illnesses brought on by the weather can worsen if left untreated for too long. It's important to double-check all of your travel plans before setting out on a challenging trip to avoid any surprises along the way. In the end, the courts are likely to rule in your favor on any property-related legal issues. If they want to succeed academically, students may need to put in the extra effort.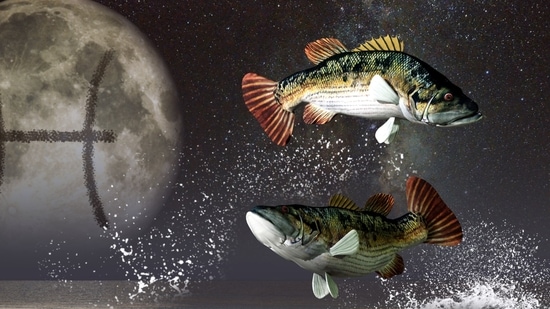 Also Read Horoscope Today
Pisces Finance This Week
Investing cautiously after conducting extensive market research usually yields positive results. The results of a business trip abroad may exceed expectations. A project you're working on in your home or in your spare time may gain steam.
Pisces Family This Week
Pisceans away from home may miss their loved ones back at home. Seeing old friends and family members on a quick visit can put a smile on your face and lift your spirits. There's a chance you'll have a lot of downtimes to hang out with loved ones.
Pisces Career This Week
This week at work might be very satisfying for you. Having your superiors recognize and value your expertise at work may make some people feel uneasy. Don't let people on your team divert your attention from the task at hand in an attempt to claim credit for what was actually a group effort.
Pisces Health This Week
Changes in behavior that benefit your health are likely to become apparent to Pisces very soon. However, neglecting your health by abandoning your efforts to eat well and exercise may have negative effects on your health.
Pisces Love Life This Week
It looks like your significant other is planning a long trip just for the two of you, which bodes well for your romantic life. You are about to embark on a romantic journey, so be open to new experiences.
Also Read Love Horoscope Today
Lucky Number: 7
Lucky Colour: Golden
By: Manisha Koushik, Dr Prem Kumar Sharma
(Astrologer, Palmist, Numerologist & Vastu Consultant)
Email: support@askmanisha.com, psharma@premastrologer.com
Url: www.askmanisha.com, www.premastrologer.com
Contact: Panchkula: +91-172-2562832, 2572874
Delhi: +91-11-47033152, 40532026