Dalit farmer in Madhya Pradesh set on fire over land dispute, four arrested
Jun 22, 2018 11:15 AM IST
A Yadav family was illegally tilling a piece of land belonging to a Dalit farmer in MP's Bhopal district. When the latter resisted, he was beaten up and burnt alive.
Police in Bhopal district of Madhya Pradesh have arrested four men from the Yadav community for allegedly burning a 55-year-old Dalit farmer alive following a fight over a piece of land, a senior official said on Friday.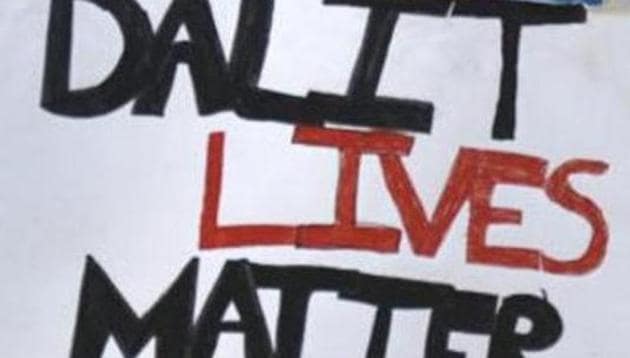 According to the police, Tiran Yadav, his son Prakash and nephews Balbir and Sanju were arrested late on Thursday night for killing Kishorilal Jatav.
Deputy inspector general of police Dharmendra Chaudhary said Jatav was given 3.5 acre of land in Parosia Ghatkhedi village in Berasia area, some 45km away from Bhopal, in 2000 by the government.
However, a dominant Yadav family in the village had their land adjacent to his and had been tilling a portion of Jatav's field.
A dispute started between Jatav and the Yadavs after the land was measured a couple of years ago. It became apparent that a portion under the possession of the Yadav family actually belonged to Jatav but it was unwilling to give up their claim.
Jatav's son Kailash told the police that at around 9am on Thursday, his father came to know that some people were tilling his land. He saw Tiran, Prakash, Balbir and Sanju on the field when he rushed there along with his wife.
When Jatav objected to it, the Yadav men started beating him as Tiran poured petrol on him and set him on fire. All of them fled from the spot.
A severely burnt Jatav was taken to Bairasia government hospital where he died.
After coming to know of the incident, a large number of villagers gathered at the hospital demanding the immediate arrest of the accused. They also threatened to stage a roadblock but a senior police official managed to convince them against taking the law into their hands.
The villagers finally relented in the evening and took Jatav's body and cremated it.
Choudhary said additional police force has been deployed in the village to stop any violence.
Dalits make 200 million of India's 1.3 billion population and are at the bottom of the caste hierarchy. They have historically faced various forms of discrimination, including segregation, social boycott and violence, by people from castes higher in the hierarchy.
Topics