Objectionable posts: Are minorities victims of selective bias in Madhya Pradesh?
Updated on Mar 31, 2017 05:55 PM IST
Former MP advocate general Vivek Tankha says the discrimination is creating rifts between communities.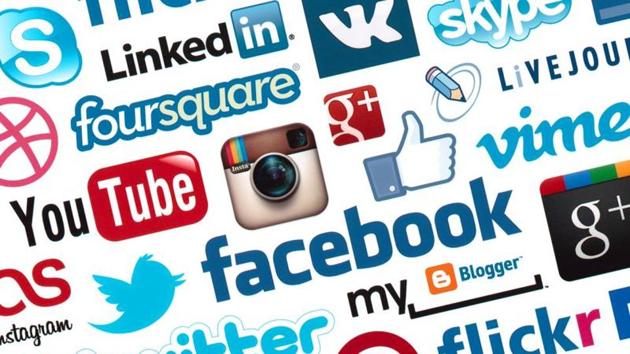 Homeopathic doctor Atik Afzal Khan was put behind the bars this week for sharing an innocuous Facebook post that says, Ram buys vegetables from Rahim's shop.
Khan, from Para village in Madhya Pradesh's tribal district of Jhabua, is the latest to join a bevy of people, particularly from the minority community, to be caught up on the wrong side of the law in the state, ostensibly for making objectionable comments or posts on the social media.
He was arrested on Wednesday evening for posting the photo of a sadhu purchasing meat from a meat shop with the caption: "Rahim Ki dukan se Ram hari sabjiya kharidte huen, ek durlabh tasvir (Ram buys green vegetables from Rahim's shop, a rare photograph)."
Jhabua SP Mahesh Jain said Khan has been booked under Section 505 (2) of the IPC for causing "public mischief".
He said the photograph had been lifted from an online library, the Muslim World. Though there was nothing objectionable in the photograph, the SP said, the insertion of word Ram in the caption was offensive to a local resident, Anil Prajapati, who had lodged a complaint over the post.
Ram or Rama is the central figure of the epic Ramayana and is considered by Hindus as the seventh avatar of lord Vishnu.
Khan was denied bail and sent to judicial custody till April 11.
It was just a tip of the iceberg. In May last year the Bhopal police, with the help of the Mumbai police, arrested two youths Qayoom Qureshi and Ali Shaikh from the metropolitan city for allegedly sharing and liking derogatory remarks against goddess Kali.
The police initiated action against them under the National Security Act. As per police sources, they are yet to get a bail.
Police arrested two youths Shakir Yunus and Vasim Shaikh from Khargone in March, 2016 for allegedly sharing a morphed picture of RSS chief Mohan Bhagwat. In the same year in July, a minor was arrested from Jhabua for an objectionable post: "We will build Babri mosque in Modi's house." He's released on bail later.
Again in November last year, a 25-year-old man Aslam Khan, who owns a mobile shop, was arrested from Morena for circulating an objectionable photo of the Prime Minister Narendra Modi. As per police sources, he is yet to get bail.
A few months ago, a Bhopal-based bookshop owner was arrested for selling an Urdu weekly, whose contents were deemed objectionable by some right-wing activists in the city.
Shahid Khan, the owner of Yashika Book Corner, was arrested after a complaint was made to police about 'objectionable content' published in Urdu weekly Nai Duniya, though he had neither written the content not published it.
When it comes to complaints against members of the majority community in the BJP-ruled Madhya Pradesh, the over enthusiastic law enforcers either look the other way or face the wrath of the government for taking action.
For instance, seven police personnel including an additional superintendent of police Zia Haq were booked in September last year in Balaghat for allegedly assaulting an RSS pracharak Suresh Yadav in police custody.
Yadav was named in an FIR filed by some members of the minority community for allegedly posting provocative comments against their religion on social media and creating communal tension in the region.
In private the police officials have maintained that they had never assaulted Yadav, and were punished just because they arrested him.
Mohammad Mahir of the MP Muslim Vikas Parishad believes such bias was the outcome of "political pressure."
"As Muslims we are unable to understand why this is happening, it appears as if rule of law has vanished. The chief minister Shivraj Singh Chouhan is under RSS pressure. It is being done to polarize the people before the 2018 elections," he said.
The social media too has reacted to Khan's arrest with outrage. Comments like "The downward spiral continue" (Joby Joseph shared by Ananthu Rajagopal), "LoL God Bless" (Rizwanullah Khan) and "Restraint is required. Emotions are dangerous" (Harathi Vageeshan) were posted.
Former advocate general Vivek Tankha too believes political pressure is making cops at the local level to act discriminately.
The inclination towards the party in power was apparent, he said, adding, "Such behavior is creating rifts between communities."
A senior police official admitted that there was pressure from right wingers at the local level.
The BJP, however, denied the charges that police selectively act against people from a particular community under pressure from local level leaders of the ruling party and right-wing organisations.
"Police act when they receive a complaint and there is no question of pressure. However, I would like to add that those who are making such posts should think about their role in vitiating the atmosphere before pointing fingers at others. It is not correct to tolerate or ignore such posts," chief spokesperson of the BJP's state unit Deepak Vijayvargiya said.
Phone calls and messages to the home minister Bhupendra Singh for his comment did not elicit a response.
Personalise your news feed. Follow trending topics