Anurag Kashyap on Prasoon taking Pahlaj's job at Censor Board: 'It's like wow!'
Updated on Aug 13, 2017 04:33 PM IST
Anurag Kashyap, whose 2015 film Udta Punjab had trouble getting certified, is delighted that monologues would now be replaced by dialogues, as Pahlaj Nihalani is replaced by Prasoon Joshi.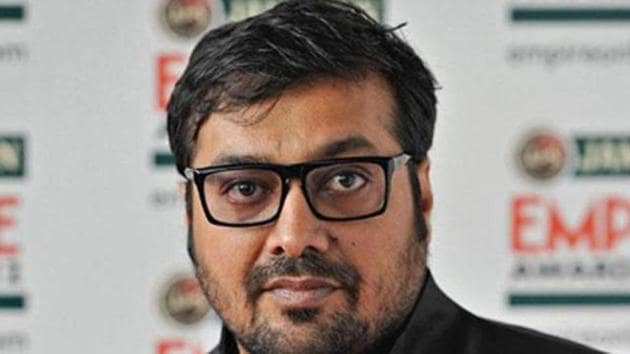 The change of guard at the Central Board of Film Certification (CBFC), also known as the Censor Board, has made filmmaker Anurag Kashyap a very happy man. "Kal raat se mai bahut khush tha," he tells us. "Something you've been waiting for, and it suddenly happens, it's like wow! Did this really happen? And that, too, before my film came out."
Anurag is elated by the news of incumbent CBFC chairman Pahlaj Nihalani being replaced by adman-lyricist Prasoon Joshi. The news broke on August 11 evening.
Anurag's long battle with Nihalani over his film Udta Punjab is well known in Bollywood. The filmmaker, who had produced the film on drug abuse in Punjab, reportedly approached the Information & Broadcasting Ministry after the CBFC refused to clear it for release.
In Delhi on August 12 night for the finale of Super Boxing League, Anurag sarcastically says about his new film, "Pehli baar maine aisi film banayi thi jisse mai shock karna chahta tha CBFC ko… kuchh tha hi nahi censor karne ko."
Asked for his view on the new chairman, the filmmaker says, "I might disagree with the things [Prasoon Joshi] says or does sometimes, but not all the time. Also, he's a very open person. What is amazing is that a dialogue is possible. See, the government that will come in —any government, Congress or BJP — will always hand over institutions to people who're kind of aligned with its ideologies. I believe there should be no censorship and only certification, and I believe Prasoon Joshi is the kind of person who believes in that, because he has often talked about it."
Hit by sudden nostalgia, he says, "Pahlajji was like a darbar (court) who'd sit down and make you stand and talk for three hours and lecture you how he's better than you. It's a very humiliating process that every filmmaker went through. It wasn't a dialogue but only a monologue, where he would be the one talking; and he'd tell you what to do. There would be subtle threats and this and that… You have no idea what kind of a relief this is!"
But the fight for films to be released without censorship remains. "Even if they disagree with me tomorrow, we can sit and talk and we will be given that kind of a space to put forth any point. I can't wish away censorship, because it's a long fight," says Anurag.
Follow @htshowbiz for more
Personalise your news feed. Follow trending topics