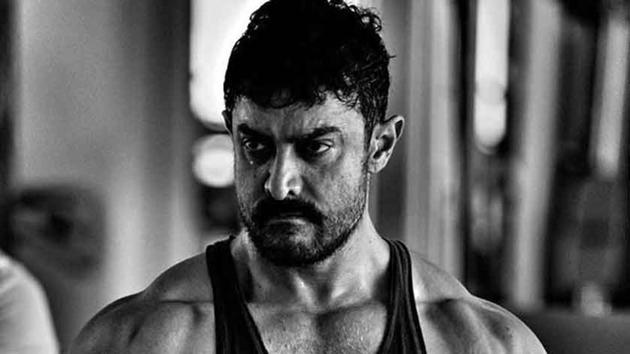 Dangal: Aamir Khan responds to allegations by former wrestling coach PR Sondhi
When asked if someone actually locked up Mahavir Singh during the Commonwealth Games, Aamir said, "No, he was not actually locked up in the room. Like in every biopic, some bit of fiction is added but the spirit of the story of Mahavir, Geeta and Babita is intact. There may be a few incidents here and there which may not have happened exactly that way but in essence it is their story."
UPDATED ON MAR 25, 2017 04:28 PM IST
Despite the widespread critical acclaim Dangal has received, the Aamir Khan-starrer film saw some hurdles when wrestling coach PR Sondhi alleged that it is a wrong portrayal of Phogat's story. Aamir has now responded to the allegations.
When asked if someone actually locked up the coach, Aamir said, "No, he was not actually locked up in the room. Like in every biopic, some bit of fiction is added but the spirit of the story of Mahavir, Geeta and Babita is intact. There may be a few incidents here and there which may not have happened exactly that way but in essence it is their story."
Former Indian wrestling coach P R Sondhi has conveyed his "displeasure" to film star Aamir Khan for allegedly demeaning the character of wrestling coach in the Aamir Khan-starrer 'Dangal'.
In the movie, Sondhi's character - P R Kadam played by Girish Kulkarni - is shown locking up Mahavir Phogat, portrayed by Aamir, in a store room during Geeta's gold medal bout in the 55kg category. "No such thing happened at all," said Sondhi emphatically.
"There were five other coaches. There were wrestling officials and media. If anything like it had happened, it must have been picked by media," argued Sondhi.
"Besides, Mahavir is a thorough gentleman who never interfered during coaching of his daughters who were trained alongwith other girls," he said.
Phagwara-based Sondhi, who had trained the Phogat sisters ahead of their participation in the 2010 Commonwealth Games, is miffed with the film makers for showing a character modelled after him in a poor light.
"I told Aamir that the film was good and will boost sports, especially wrestling, particularly in North India, besides its being a feminist statement on equality of girls with boys in a region where the social evil of female foeticide was prevalent," he said.
"I also told him that Aamir or Director Nitesh Tiwari should have talked to him about it," he said.
Sondhi had met Aamir during shooting of 'Dangal' in Ludhiana. "We discussed wrestling but nothing about the portrayal of coach was discussed. I hope Aamir will again ring me up to clear my objection to the 'villainous' portrayal of coach as it had downgraded coaches as a class and (he) will say sorry for it," he said.
"Aamir is a good actor, good film maker and a good person. I am his fan. I don't know how he has committed this mistake," a perturbed Sondhi said.
Dangal is based on the life of Haryana wrestler Mahavir Phogat and his two daughters Geeta and Babita who had won gold and silver medals respectively in the 2010 Commonwealth Games held in New Delhi.
He said that he was aware that few fictional events were added to make the film entertaining, but it should not have been at his expense.
The 70-year-old Sondhi runs RPD Olympic Wrestling Academy after his retirement.
Despite the issue, the Nitesh Tiwari-directorial continues to rule at the Box Office as it is reportedly all set to cross the Rs. 200 crore mark as soon as the second-weekend sets in.
Follow @htshowbiz for more
Close