Farooq loved reading, was rarely seen without a book: Deepti Naval
He was a natural and sensitive actor and had genuine concern for anyone in need, says the actress, adding, "We were always completely comfortable with each other. I was never able to match that level with any other actor." Farooq Sheikh dies of heart attack| Farooq never cared for money: Shabana Azmi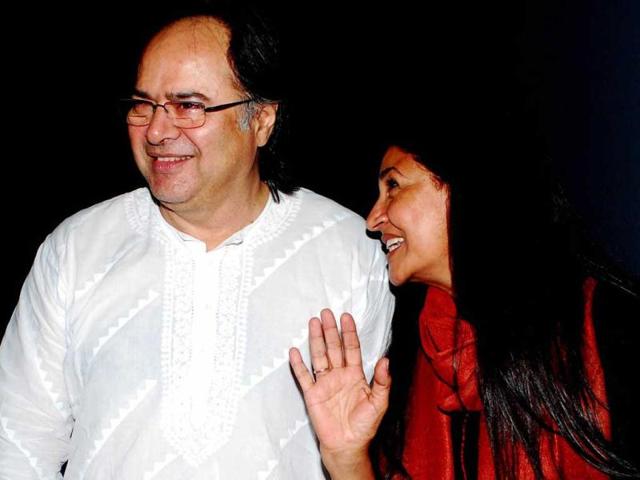 Updated on Dec 29, 2013 01:50 AM IST
We were always completely comfortable with each other. I was never able to match that level with any other actor. Farooq was a friend who loved to tease, and we would have silly fights.
He was a natural and sensitive actor. His manner of working was effortless. He wouldn't ponder over a scene too much. He would simply come and study the scene and give a perfect take.
It was a delight to work with him as there was no stress. He was a well read person and loved books so much that after each shot he would dive into one. It was a rare sight to spot him without a book. His range of interest was varied too.
He had genuine concern for anyone in need. Even when I would fall ill, like I did during our last film, he hovered around me like my mother would have.
After books, food was his weakness. He simply loved to eat. We usually met in work related environment and it was tough to invite him home for he would say, 'There won't be anything good to eat at your place except ghaas phoos.' That's why he rarely came home.
Read:Actor Farooq Sheikh dies of heart attack; film industry mourns loss
Read:Farooq Sheikh: his life and work
Read: Farooq never cared for money, says Shabana Azmi
The last film we worked together in was Listen... Amaya and it refreshed all the memories of working together over the years. I think our best work together was in Chashme Buddoor (1981), Saath Saath (1982) and Listen... Amaya.
The last time, I met him was in Sharjah Book Fair recently. I recited my poems and he interviewed me about my book of poetry. It is very shocking to hear about this devastating news.
Watch the two together in a song from the classic, Chashme Buddoor:
Close Story
Personalise your news feed. Follow trending topics