'Feminism is so misused': Padmaavat song writers react to Swara Bhaskar's open letter to Bhansali
Updated on Jan 29, 2018 05:33 PM IST
The writer duo criticised Swara Bhaskar for overlooking incidences in Padmaavat that are empowering for women, without naming the Prem Ratan Dhan Payo actor.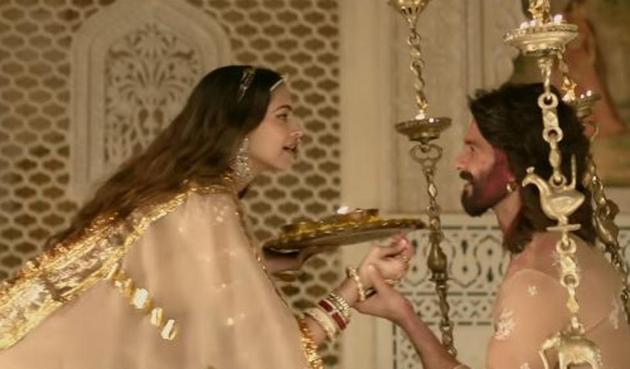 Writer duo Sidharth-Garima, who co-wrote Ram-Leela with Sanjay Leela Bhansali and have written a song for Padmaavat, have reacted to Bollywood actor Swara Bhaskar criticising the director for the way he has picturised the Jauhar sequence in the film. In a blog addressed to "all vaginas", the writer duo have slammed Swara for overlooking incidences in the film that are empowering. However, they have not named the Prem Ratan Dhan Payo actor.
Swara had written in her open letter, "Yes, women have vaginas, but they have more to them as well. So their whole life need not be focused on the vagina, and controlling it, protecting it, maintaining it's purity. (Maybe in the 13th century that was the case, but in the 21st century we do not need to subscribe to these limiting ideas. We certainly do not need to glorify them.)"
The blog by the writers starts by listing the dictionary definition of feminism and then goes on to list a few instances in recent films which were hailed as feminist. Moving on to Deepika Padukone-Ranveer Singh's Padmaavat, the blog then questions, "Did they feel like a 'vagina' when Rani Padmaavati almost orders her husband, who obliges, to throw out the lecherous priest? She takes a decision, as a vagina."
It then lists several such incidents in the film based on 13th century poet Malik Mohammad Jayasi's Padmavat. "The word feminism is so misused and so mis-interpreted of late that it feels like an abuse. To women, to the 'vagina'… to the great feminine power. To the only gender that has the power to procure life," the writers further wrote in their blog.
"Feminism is about taking a stand. Taking a decision and standing by it. About having the freedom to choose. It's a thought that gives you freedom to just be. Not become equals or equally ch**iyatic (wait that's 'vaginal') as another gender," they added.
"So people who feel like a 'vagina' after watching Padmaavati, should continue to feel like a 'vagina' for they would never understand the power it has. The power to create and run the world. Such people are the biggest road-blocks for 'feminism'," they signed off.
You can read the entire blog here
Follow @htshowbiz for more