Here's Rajkummar Rao's Lord Shiva-inspired poster for Behen Hogi Teri
Apr 04, 2017 06:36 PM IST
A new poster for the romantic comedy Behen Hogi Teri shows actor Rajkummar Rao's Lord Shiva-inspired look.
Actor Rajkummar Rao flaunts a look inspired by Lord Shiva on a new poster of the forthcoming film Behen Hogi Teri.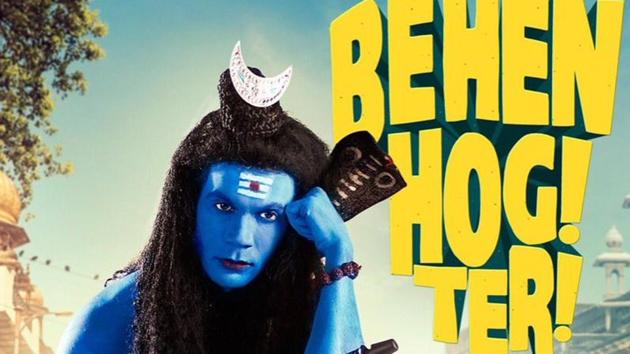 Explaining the look, Rajkummar told IANS: "My character Gattu works in this Jagran Mandali owned by Shruti's (Hassan) character's family in the film and Gattu plays Shiva in it."
The poster, launched on social media on Tuesday, features the actor dressed up as the deity, and seated on a silver motorbike.
He sports a long mane, a moon crescent on his head, a rudraksh bracelet -- and he sits casually -- with a bored look on his face -- atop a bike with slippers on his feet. The backdrop is of a street with shops with their shutters down.
Amul Vikas Mohan, the film's producer, shared the poster on Twitter and captioned it: "The teaser poster for Behen Hogi Teri is here... Trailer out soon.."
The film is directed by Ajay K Pannalal.
Follow @htshowbiz for more