In the name of honour: Bollywood's take on honour killing
As Kangana Ranaut's new film touches upon a caste-related crime, we take a look at how a number of films have portrayed the subject.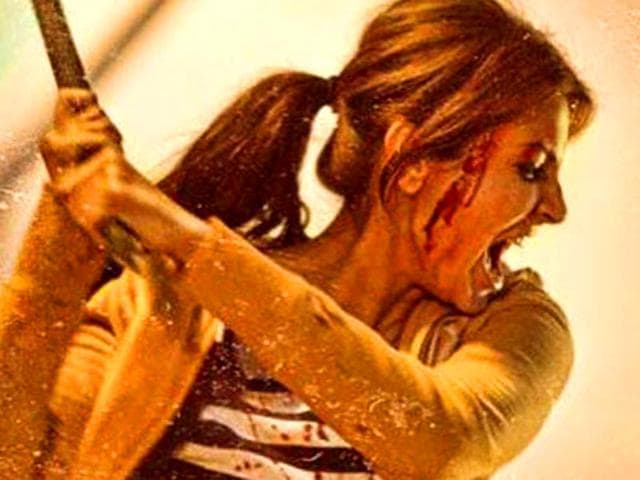 Updated on May 27, 2015 01:28 PM IST
Cases of murders by family members of those who dare to love outside their caste grab headlines every now and then. While activists and the society at large have been condemning these barbaric acts, several Bollywood film-makers have also been mirroring this grim reality in their films.
Recently, in Tanu Weds Manu Returns, R Madhavan and Deepak Dobriyal's characters are saved in the nick of time from being murdered by the family of the girl, the former wants to marry. Even the upcoming Arshad Warsi-starrer Guddu Rangeela (GR) has the backdrop of the khap panchayats, and revolves around such crimes.
"Such issues often attract film-makers due to the various sermons and mind-boggling diktats they (khaps) issue. Historically speaking, khap panchyats have played an important role in these areas (Haryana and western UP)," says Subhash Kapoor, the director of GR.
But don't film-makers have any apprehensions about portraying such incidents on the big screen, owing to the sensitivity of issue?
"It's indeed a touchy topic. But I personally had no apprehensions, though I must admit, some of my producers surely did," says director Navdeep Singh, whose Anushka Sharma-starrer NH10 had a gruesome caste-based murder plot as part of the story.
Even though it was primarily a love story, Heropanti (2014), directed by Sabbir Khan, also revolved around such crimes. "Killing of lovers because they are from different castes, and the suppression of the girl child is something that disturbs me deeply, and I wanted to say something about it, but not be preachy. We said all that we wanted to, but with a lot of entertainment," says Sabbir.
Some time back, too, a few film-makers tried to tackle this complex issue, but didn't see much success. So, while films like Khap (2011), Honour Killing (2014), Aakrosh (2010) and Love, Sex Aur Dhoka (2010) have — directly and indirectly — touched upon this subject, none of them proved to be big successes at the box office.
However, film-makers suggest that it is important to be careful while tackling the issue in a film. "As a film-maker, while dealing with such a topic, the idea is not to demonise the people who do this. After all, they are also human beings, who have been raised in a particular way. So, there shouldn't be any judgements," says Navdeep.
Close Story
Personalise your news feed. Follow trending topics