Irrfan almost quit acting, but now Hollywood banks $100 million on him
Irrfan Khan explains how he keeps himself excited while working for over 200 days a year; says he started producing films to do justice to interesting subjects.
bollywood
Updated: May 17, 2016 18:53 IST
Not many know that there was a time in the 1990s when Irrfan Khan wanted to quit acting. But British film-maker Asif Kapadia's The Warrior (2001) turned things around for him by giving him exposure in the west. There has been no looking back for the actor ever since.
Today, Irrfan is a commercially successful star, but he still doesn't shy away from doing indie films. While most such projects are made on small budgets, the actor feels things are slowly changing now. "The budgets are increasing; it takes time. Here, everything becomes a formula, and people cash in on that. If one kind of film works, others with similar subjects start coming out. That's when a producer has to be cautious," says the Bollywood actor.
Irrfan feels that producers also need to understand the importance of a good story. "You need an enterprising producer to understand stories and subjects. When that happens, you will see the change. Otherwise, a Hollywood production house wouldn't have invested $100 million in a project with my name, Tabu's name or Ang Lee's Hollywood film-maker) name, right? They understood the potential of the subject of Life Of Pi (2012)," he says.
After doing several award-winning and critically acclaimed films, it's obvious that there is a lot of pressure to perform. Do these expectations ever overburden him? "I need to remain engaged. Once this need is fulfilled, I'll cater to the needs of others. I think I expect too much from myself. I need to be engaged through my work, and I can't afford to be bored. I need to feel excited, because, for over 200 days a year, I am just working," says Irrfan.
Read: Irrfan Khan: I will play heroine in a film where Kangana Ranaut is hero
A few years ago, when Irrfan first started producing films, he said he wanted to make movies that did justice to a subject, and did not only focus on the star. "When you keep banking on the star value [of a film], your focus doesn't go to the subject. Sometimes, you have an interesting script, but when you bring a big star on board, the film's subject gets sidelined. And then, despite being a very good film, it doesn't work [at the box office]. Certain subjects need opulence and some don't. I turned producer because of that," says Irrfan.
Inferno trailer: Well, at least they gave Irrfan Khan a millisecond
He adds, "I could see the potential in certain subjects, and I could see that the market is not really reacting to them. When The Lunchbox (2013) came to me, the makers found it difficult to pay me the amount I usually charge for films. But I could sense that this film will do well, so I decided to back it."
Read: Irrfan Khan explores the dark side in Madaari trailer
Irrfan doesn't look anything like a conventional Bollywood star, and neither has he ever felt the need to conform to these rules. "You tend to think like that when you are insecure. But even if you take a step in that direction, it will never work out [for you] because you are not made for that. I'm here to challenge things — be it in my life or in my profession. I am here to redefine and rediscover things," he says.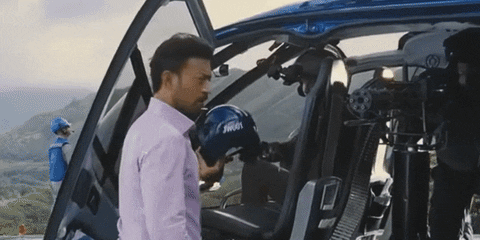 First Published: May 17, 2016 00:00 IST