When Krushna Abhishek messaged Kapil Sharma after five years
Updated on Jul 11, 2018 01:08 PM IST
Krushna Abhishek says he has a professional rivalry with Kapil Sharma. Krushna also credits Kapil for fetching respect for stand-up comedians.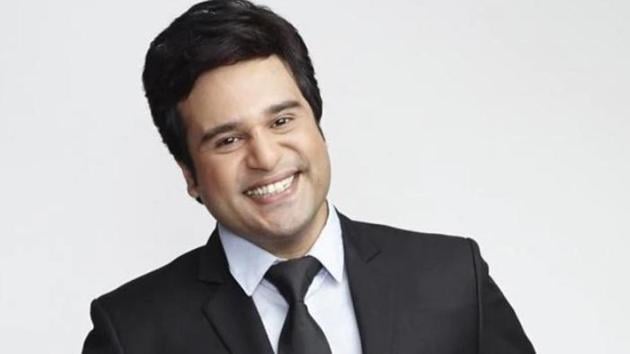 Krushna Abhishek owes a lot to his uncle Govinda, but lately, there has been trouble brewing between the two. In a candid conversation, Krushna explains the scenario. He says it all started with a tweet by his wife and actor Kashmera Shah in which she mentioned people 'who dance for money.'
Krushna says, "There was a tweet. He (Govinda) wasn't coming to my show, The Drama Company. I talked to mami (Govinda's wife Sunita) about it and told them that you guys went to Kapil Sharma's show and you need to come to my show as well. People are asking me. Then they came and it was a fantastic episode. But then, Kashmera tweeted something wrong for my sister. Govinda thought it was for them."
He adds, "I tried to clarify, but mami got angry. Then I decided to not get in between mami and Kashmera. Then it was the first birthday of my kid. They didn't come for it, and then I got upset. My mother has raised Govinda ji, so I have all the rights to be upset with him."
It wasn't the only controversy he finds his name involved in these days. There is a very apparent rivalry between Krushna and Kapil Sharma. Krushna doesn't deny it. He says, "He left Comedy Circus and started his show, which clicked. He was suddenlyin the limelight and we were doing Comedy Classes on Life OK. People started telling us that why don't we do something similar. He is also a writer and that's his strength. He was everywhere."
Talking about how their rivalry developed, he added, "We also wanted to start a big show because of professional rivalry. We came on Colors and he immediately left it. Even Raj Nayak talked about it. Then Bharti and I took over his show. He went to Sony. Preeti (Simoes) signed me once his show got over. Then I signed Drama Company. He exited from Sony. He said that he will return to Sony only when Drama Company finishes. Then he started Family Time With Kapil Sharma. I wanted that to work because of professional rivalry."
So, are there camps among stand-up performers? "Definitely, there are camps. When he was unwell, I was really sad. I don't consider myself among his friends, but I want him to remain in good health. I messaged him after five years. I even told him that we can perform together if you want. He established comedians in the entertainment industry, got them respect."
Interestingly, he prefers to be called an actor rather than a stand-up comedian. "I am not a stand-up comedian. I don't perform with mike like Kapil and Sudesh ji."
He also says that he is more careful now about drawing a line, and this happened when John Abraham walked out of the shooting of his show, Comedy Nights Bachaao. He says, "People were loving Comedy Nights Bachaao. John Abraham was a friend, at least before that episode. He is a lovely person, I have worked with him. I felt bad that he was upset. I have stayed with him for long, so after that episode I decided to roast people within limits. Even then it was fine, but when I went for even safer ways, people stopped finding it interesting. Then we closed it."
Currently, he is gearing up for the release of film Teri Bhabhi Hai Pagle on July 13, 2018.
Interact with Rohit Vats at Twitter/@nawabjha
Personalise your news feed. Follow trending topics