Rajkummar Rao's Omerta postponed after censor hurdle over national anthem
Rajkummar Rao's Omerta has been postponed and will now clash with Amitabh Bachchan's 102 Not Out on May 4.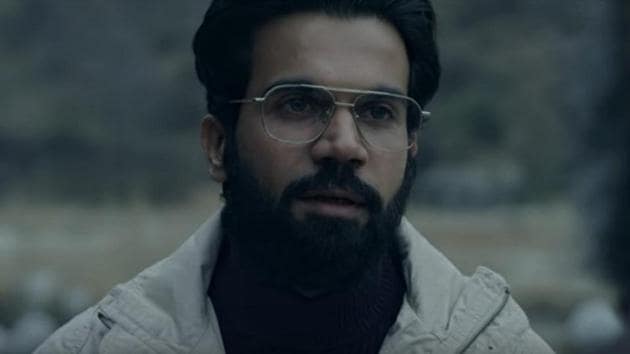 Updated on Apr 19, 2018 11:51 AM IST
Filmmaker Hansal Mehta's much awaited film Omerta, which stars Rajkummar Rao as the British terrorist Ahmed Omar Saeed Sheikh, has finally been cleared by the Central Board of Film Certification (CBFC) with an 'A' certificate, but the release has been postponed.
Mehta, who has fought several battles with the CBFC in the past, was ready for a long grim fight to ensure nothing was tampered with in Omerta. In an earlier interview, he had said he would not allow even a single cut. "We will cross the bridge when we come to it. There will be a problem. But I hope they (censor board) understands the film's context. We haven't done anything to sensationalise," he had told Indian Express.
However, the film has been passed with one major cut now. It is the sequence where Sheikh, essayed by actor Rajkummar Rao, is seen urinating in prison while the Indian national anthem plays outside. The censor board has asked for the national anthem to be removed from this scene.
Omerta: I wanted to explore that evil genre, says Rajkummar Rao
Omerta producer Furquan Khan said, "We've been asked to remove the national anthem from that sequence and replace it with routine background music. We happily complied and walked away with an 'A' certificate which the film deserves."
Initially, five films were supposed to release on April 20. First Daasdev decided to shift the release to April 27 and now Omerta has been postponed, leaving four films for this Friday - Nanu Ki Janu, High Jack and Beyond The Clouds..
Talking about his role, Rajkummar had said, "He has his own ideologies and his own beliefs, and when I was playing him, I had to believe in those ideologies. Otherwise, I strongly condemn them. What he does is inhuman and you cannot justify them. But the fact is, he is the truth of today's world. He's still living, he's got a family, he comes from a well-to-do family, he has a wife - everything which makes him human."
The film, which was scheduled to release on Friday, is now being readied for a May 4 release when it will rub shoulders with Umesh Shukla's Amitabh Bachchan-Rishi Kapoor father-son comedy 102 Not Outs.
(This story has been published from a wire agency feed without modifications to the text. Only the headline has been changed.)
Follow @htshowbiz for more
Close Story