Ranbir Kapoor says Alia Bhatt is a potential great of all time, a mighty force
Jun 27, 2018 09:31 AM IST
Ranbir Kapoor says he talked about his relationship with Alia Bhatt in public because he wants to give it the respect and dignity it deserves.
Ranbir Kapoor's Sanju is just a few days away from release and the actor is going all out to promote the Sanjay Dutt biopic. In the course of interviews, he is often asked about his personal life, with Alia Bhatt being a name repeated over and over again. Ranbir and Alia started dating while working with each other in Brahmastra and Ranbir also accepted as much in earlier interviews.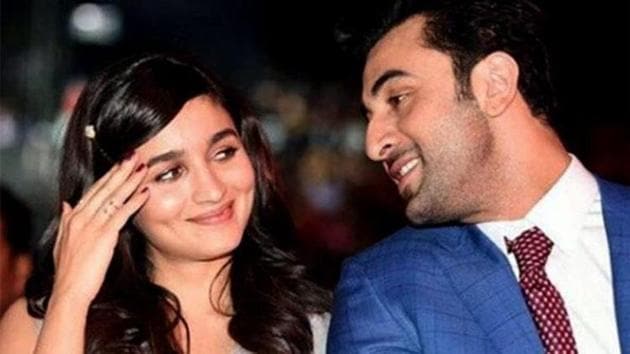 Ranbir is also in awe of his girlfriend's talent. Speaking to Telegraph, he described the experience of working with Alia in the Ayan Mukerji supernatural fantasy, "She's a mighty force. At that age, the kind of films she's done. Just a few days back, I was doing a scene with them and it was such a rare opportunity for me as an actor to see these two different kinds of actors — Amitabh Bachchan, the greatest of all, and Alia Bhatt, the potential great of all time. Words fall short to understand where her experience has come from, how she's so spontaneous and colourful. I see that she's extremely disciplined, but extremely blessed and talented also."
While earlier Ranbir said his relationship with Alia was "really new right now". "I don't want to over speak. It needs time to breathe and it needs space. As an actor, as a person, Alia is – what's the right word? – flowing right now. When I see her work, when I see her act, even in life, what she gives is something that I'm aspiring to for myself. It's new for us, so let it cook a bit," he had said. Revealing why he decided to come out and talk about the woman in his life, the 35-year-old actor told the daily, "I only talk when I'm promoting a film. But if I'm in a relationship at that point and someone asks me, of course I'll address it. Sometimes, you and your partner decide not to talk about it and sometimes you're okay because there's nothing to be shy about or hide. Of course, we don't want to make a mockery of it and make it a reality show, but just to put things in perspective and that this is happening —respect my privacy and respect the fact that I'm sharing this with you."
He also said it is about giving the relationship dignity and respect. "It comes from a place of just giving the relationship some dignity and respect. I have been privy to a lot of stupid gossip and conjecture and sometimes it causes a lot of misunderstandings, not just between the people involved, but also with your fans and the kind of perception people might have of you. It used to bother me before but I've realised it's all part and parcel of show business. If people are interested in my life they'll write about it, and if I'm not speaking about it, they'll write even more, some of it true and some of it untrue," Ranbir said.