Ranbir Kapoor confirms he is dating Alia Bhatt, says it's really new
May 31, 2018 04:24 PM IST
Ranbir Kapoor has accepted that he is dating Alia Bhatt. He also said he is more mature today to handle relationships.
After some hits and misses, Ranbir Kapoor appears to have caught his rhythm again. The Sanju trailer, starring him as Sanjay Dutt, has been received well and he has an interesting line-up of films in the future including Brahmastra and Shamshera. On the personal front too, speculation suggests the actor is dating Alia Bhatt, his Brahmastra co-star.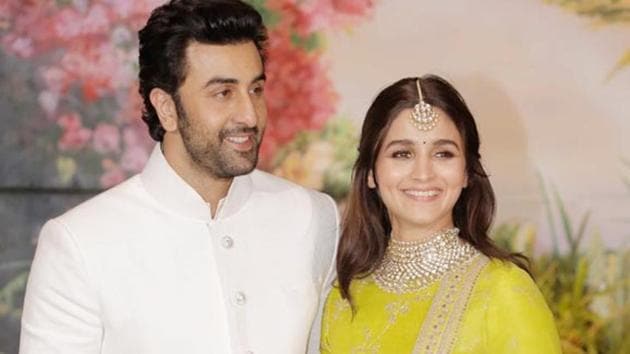 Ranbir, unlike most of his colleagues, has decided to accept the relationship with Alia publically. Talking to GQ in an interview, he said in reply to the question whether he is dating Alia? "It's really new right now, and I don't want to over speak. It needs time to breathe and it needs space. As an actor, as a person, Alia is – what's the right word? – flowing right now. When I see her work, when I see her act, even in life, what she gives is something that I'm aspiring to for myself. It's new for us, so let it cook a bit."
The actor also said that he is enjoying the phase when he is 'newly in love'. "It always comes with a lot of excitement. It's a new person, it comes with new beats. Old tricks become new tricks again – you know, being charming and romantic, all of that. I think I'm more balanced today. I value relationships more. I can appreciate hurt and what it does to a person much more than I could a couple years back."
This is the first time Alia and Ranbir have accepted their relationship. Earlier, they had said they have crush on each other but stopped short of confirming anything. In an interview to NDTV, Ranbir said that he has a 'boy crush on her,' and complimented Alia on her latest film, Raazi. A few weeks ago, Alia didn't hesitate when she was asked by India Today who her biggest crush of all time is. "Ranbir Kapoor,' came her swift reply.
TV anchor Rajat Sharma also tried to ask Alia about Ranbir during her appearance on Aap Ki Adalat. "Even if something is going on, I don't want to accept," she had said then.