Saroj Khan is misrepresented, says Richa Chadha on casting couch remark
Apr 24, 2018 08:31 PM IST
Choreographer Saroj Khan made a bizarre statement about the existence of casting couch in Bollywood. Later, she apologised for it.
Bollywood actor Richa Chadha, known for films like Gangs Of Wasseypur and Masaan, has defended choreographer Saroj Khan after her remarks on the existence of casting couch in the Hindi film industry. Richa believes Saroj Khan is being 'misrepresented'.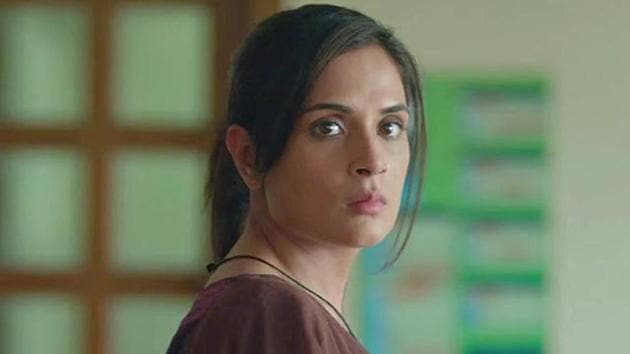 Before that, Saroj Khan had said, "Government ke log karte hain to tum film industry ke peeche kyun pade ho? Wo to roti to bhi deti hai, rape karke chorr to nahi deti. (Even people in the government abuse girls and women, why are you after the film industry? The industry also provides livelihood, it does not discard the woman after that)."
She was asked to give her opinion about Telugu actor Sri Reddy who stripped to protest casting couch in Telugu film industry.
Read: Saroj Khan apologises for her casting couch comments
Saroj backtracked after facing backlash. She later said, "I have already said I am sorry. But you don't know the question that was asked... And now there's so much ruckus."
On Tuesday, ANI tweeted a post with Richa's reaction on the matter. It quoted Richa saying, "I think people are making mountain of a molehill. There's narrative that people in Bollywood are the worst and indulge in malpractices which isn't the case. She meant to say it takes place in all industries, why is Bollywood being singled out?"
Later, Richa, in a series of tweets, defended her stand and said that the narrative has been given a spin. She said, "Before I get misquoted/misrepresented again, this is what I feel about the SarojKhan comment.I object to the use of the word 'rape'.From a 50 sec clip of an interview with her, I don't feel she's defending 'casting couch' as no person in their mind would. She asks why..."
She continued, "Single out the film industry,when women have to deal with this everywhere. She actually makes a scathing statement about the Govt exploiting women and says she doesn't judge women who choose this path. That seems to be what she says..."
She also addressed the issue of casting couch and its presence in the industry. She tweeted, "The 'casting couch'. It's an abhorrent practice and doesn't do the indt any good. The indt should be a meritocracy. But let's not be quick to malign a veteran or judge others so quickly."
In the wake of movements like #MeToo and Time's Up in Hollywood where several women came out against powerful film producer Harvey Weinstein, India is yet to witness a similar campaign