Shenaz Treasury: We live in a world where everything we do is potential fodder for gossip
Published on Mar 03, 2018 05:34 PM IST
Actor Shenaz Treasury says that her Instagram is focused on travel and lifestyle, and that she is happy keeping other details of her personal life to herself.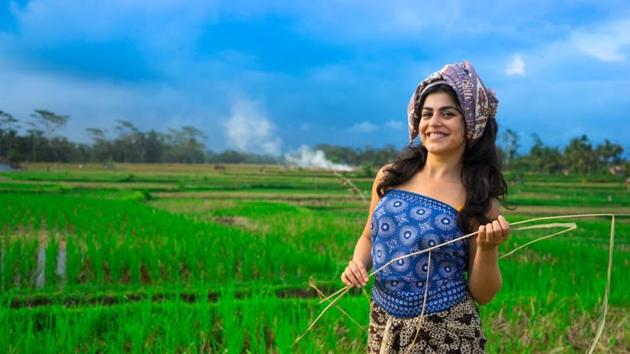 Hindustan Times |
, New Delhi
Monika Rawal Kukreja
Actor Shenaz Treasury's social media account is proof that she doesn't believe in updating fans with every little detail of her life. While she's active on social media, the actor is happy keeping the personal bits to herself. "We live in a world where everything we do is potential fodder for gossip or subject to social media, so it's nice to have something that is my own," says Shenaz.
The actor, who has done films such as Ishq Vishk, Delhi Belly (2011), and last starred in Kaalakaandi (2017), mostly shares travel and food pictures on Instagram.
"It's something that started off as a passion, and has become work for me. Every day, I get e-mails and calls from brands [for it] because I decided to pursue this passion. I've been fortunate enough to have a separate career develop from a passion of mine... But I don't see it coming in way of me being an actor. It actually enhances my brand," says Shenaz, who had told us in an earlier interview that she worked in Hollywood much before Priyanka Chopra and Deepika Padukone, but never liked to boast about it.
Shenaz elaborates, "I think I made a statement in passing and it went viral. I booked a show in 2011 in the US, called One Life to Live, and was working as an actor there for the past seven years over which I did many TV shows and movies. The roles I did were not starring roles but smaller ensemble cast roles as an Indian or Pakistani."
About Priyanka and Deepika making it big in Hollywood, she adds, "They have done starring roles and went there as stars. I auditioned and got my work there, so that's the difference!"
Interact with Monika Rawal Kukreja at Twitter/@monikarawal
Personalise your news feed. Follow trending topics