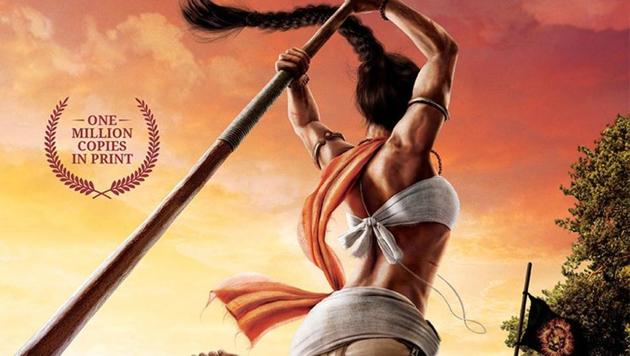 Amish Tripathi launches cover of latest book Sita: Warrior of Mithila
Amish Tripathi's latest and second book in the Ramachandra series, Sita: Warrior of Mithila's cover has been released.
PUBLISHED ON MAY 03, 2017 09:26 PM IST
Muscles taut, armed with weapons and all geared up to single-handedly take on the enemy: Amish Tripathi's latest protagonist -- the warrior princess Sita -- came to life at the cover launch of his new book on Wednesday.
Sita: Warrior of Mithila, the second in the author's Ramachandra series, promises to etch an unconventional image of Sita where she is no more the coy and obedient wife of Lord Rama.
Instead, she will be seen combating several challenges to rise from being an adopted daughter to a warrior princess and ultimately a goddess.
"The cover captures Lady Sita as a true warrior and an alpha-female, who is fiercely fighting hundreds of men, with only her lathi. And while she is easily outnumbered, she continues to charge on and doesn't accept defeat easily. She completely emulates the modern, contemporary woman," Tripathi said.
With a lifelike illustration of Sita in a fierce attacking posture, the cover offers readers a tantalising glimpse of what is in store for them.
The cover was launched by actor Raveena Tandon who admitted to being an avid Amish reader.
"Being a reader of Amish's books, I was looking forward to the launch of the cover. The cover truly depicts the power of a modern woman and her emotional will and strength to do what is right. I congratulate Amish on the unique book cover launch and I now await the release of the book," she said.
Published by Westland Books, Sita: Warrior of Mithila will hit stands on May 16 and is available for pre-order online. It will be officially launched on May 29.
Follow @htlifeandstyle for more
Close