Beyond Wild Wild Country: Books by those who were part of it
Oct 12, 2018 05:27 PM IST
Will Aamir Khan portray Osho in a web series, as is being reported? There's no confirmation on that speculation yet. Meanwhile, you can read books that have accounts of people who were associated with Osho in some way.
Spiritual guru Osho Rajneesh (also known as Acharya Rajneesh, Bhagwan Shree Rajneesh or Osho) remains to be a figure that piques interest. The Netflix documentary Wild Wild Country definitely got Osho and his secretary Maa Anand Sheela, as well as other followers, a lot of attention. It won an Emmy Award in the Outstanding Documentary or Nonfiction Series category.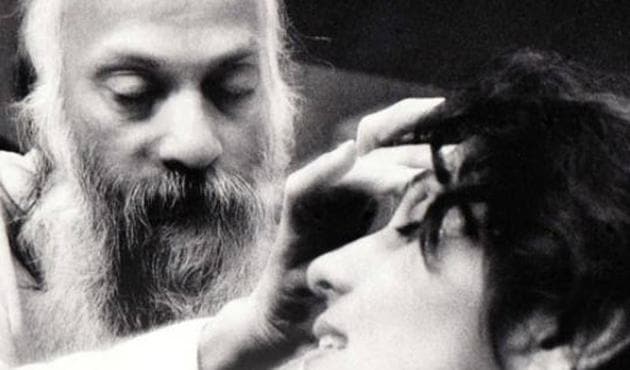 Now, there have been reports suggesting that actor Aamir Khan will produce a series, in which he will portray Osho and actor Alia Bhatt will portray Maa Anand Sheela.
Osho and his followers had brought about a new way of life, they believed in an open society. According to followers, Osho believed in raising "the consciousness of humanity", as one says in the documentary also. He believed in living a life of mindfulness, with love, kindness, creativity and humour. What probably made him a controversial figure, or earned him the "sex guru" moniker, was his approach to sexuality. He advocated being more open, accepting and comfortable towards sex and sexuality, as opposed to repressing those emotions.
However, there is no denying the fact that the Rajneeshi movement had its own share of controversies and legal troubles. From charges of bio terrorism to an aborted assassination plot against U.S. Attorney Charles H. Turner, some of these made quite a racket.
The mysticism surrounding the controversial spiritual leader has been renewed. The reported Aamir Khan-series on Osho is still just a speculation. However, several of his followers have written a first person account of their association with Osho and his teachings. Many books have been written about the phenomenon that he was. As we wait for more screen versions on Osho, we can read the following books to understand him and the followers more.
Don't Kill Him!
Osho's secretary Maa Anand Sheela, a controversial person who comes across as a stellar, feisty and gritty woman who would resort to anything in order to achieve what she believes is right. Sheela herself has written a book on her days spent with the guru. Don't Kill Him: The Story of My Life with Bhagwan Rajneesh. She talks about setting up Rajneeshpuram, the Oregon commune; how she joined the time she spent in jail; and the accusations levelled at her. The reader gets to see things from her point of view.
The Only Life
Sheela was Osho's second secretary. The first one was Laxmi. Maa Yoga Laxmi was with the guru until the plans to start the Oregon commune came about. From being the second-in-command to getting replaced by her junior, Sheela, it was quite a heartbreak for Laxmi, one cas infer from the book The Only Life. Author Rashid Maxwell has written Laxmi's account from 1970s and 80s; what happened to Laxmi once she was replaced? It also brings in another perspective on the whole movement.
My Life in Orange
My Life in Orange by Tim Guest is his story of growing up in the movement. While talking about the movement people talk about the controversial guru and his teachings, the movement, the secretaries, the lawyers, the neighbours and more. But there was this group of kids who were growing up on the ranch, which later became the commune, who had arrived here with their devotee parents. This book is an account of one of those kids.
The Rajneesh Chronicles
Win McCormack's book The Rajneesh Chronicles looks at the movement as it shaped up in the US from the eyes of an outsider, when Rajneeshpuram was being set up, and afterwards. He gives a Chronology of the Rajnessh cult besides given his own perspective on the whole movement. McCormack used to write a monthly column on Rajneesh for Oregon Magazine, from 1983 to 1986. His book has some rare photos, too.
Who Killed Osho?
He died the way he lived -- surrounded by controversy. There is a lot of mystery that surrounds Osho's death, that took place in 1990. did he die a natural death? Was he poisoned by the authorities in the US? Did his aides poison him? his death led to factionalism among his followers. Author Abhay Vaidya's 'Who Killed Osho?' tracks Osho's death and the events around it. Some of those events are shocking and some of the facts that he brings forth are startling. This one is an investigative attempt into Osho's death.
Follow the author @MedhaShri